Louisiana Government Tricked Hospital into Supplying Execution Drug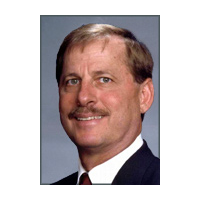 Jimmy LeBlanc, Secretary of the Louisiana Department of Public Safety and Corrections
Louisiana wanted to execute Christopher Sepulvado, who was convicted in 1993 of killing his stepson. But their supply of pentobarbital, which it had used to kill prisoners in the past, had expired. Most drug manufacturers and pharmacies refuse to sell drugs to states to use to kill prisoners, so Louisiana requested another drug, hydromorphone, from a hospital, without saying what the drug would be used for.
"We assumed the drug was for one of their patients, so we sent it. We did not realize what the focus was," Ulysses Gene Thibodeaux, a board member of Lake Charles Memorial Hospital, a private, nonprofit institution and chief judge of the Third Circuit Court of Appeal, told The Lens. "Had we known of the real use," he said, "we never would have done it." The hospital sold the drug to Elayn Hunt Correctional Center.
Louisiana hasn't yet killed Sepulvado. His execution date of Feb. 5 passed after a botched execution in Oklahoma caused Louisiana to halt executions for six months. A conference on a suit filed by Sepulvado is scheduled for November. The combination of drugs Louisiana plans to use, midazolam and hydromorphone, was used in a botched execution in Ohio in January in which prisoner Dennis McGuire took more than 15 minutes to die.
Louisiana isn't the only state to try to hide its methods of killing prisoners. Oklahoma used drugs from an unnamed compounding pharmacy in the botched executions of two prisoners this year. Louisiana considered getting drugs from that source, but found it was illegal because the pharmacy is not licensed in that state.
"They're being secretive because they know they couldn't carry out executions otherwise," said Fordham Law professor and death penalty expert Deborah Denno. "Look at the botches in 2014 alone."
Denno said the Lake Charles hospital should have been more careful about providing drugs that could be used in an execution to a prison system. "It's a slippery slope for a hospital to be the supplier," Denno said. "They are enabling execution, no matter which way you slice it."
-Steve Straehley
To Learn More:
In Rush To Find Lethal Injection Drug, Prison Officials Turned To A Hospital (by Della Hasselle, The Lens)
Most Death Penalty States Hide the Names of the Suppliers of Execution Drugs (by Noel Brinkerhoff, AllGov)