Leaving Iraq, U.S. Plans to Send Troops to Kuwait, Drones to Turkey and Texas
Tuesday, November 22, 2011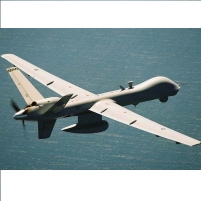 Predator B drone...headed to Texas?
Meanwhile, the U.S. is working on finding new homes for some of its Predator drones.
Mayor John Cook of El Paso doesn't like the idea of sending military hardware to his state, saying such a move would send the wrong signal and possibly damage the lucrative economic trade between his city and Ciudad Juarez across the border.
-Noel Brinkerhoff
US Deployed Predator Drones at Turkey's İncirlik Base, Says Report (Today's Zaman)