Is New Cyber Security Bill (CISPA) An End-Run around Privacy Restrictions?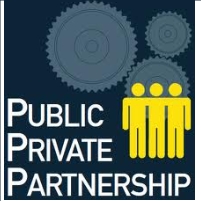 Legislation intended to combat cyber threats may itself become a threat to civil liberties. On Thursday, the House of Representatives passed the Cyber Intelligence Sharing and Protection Act (CISPA) by a vote of 248 to 168.
The act would allow Internet companies, from service providers to Facebook, to monitor network traffic and user data (emails, Google searches, etc.) and turn it over to the federal government. The bill also would grant the companies immunity from being liable for disclosing this information to Washington. Supporters of the bill include Microsoft, Facebook, AT&T, Verizon, Oracle, Lockheed Martin, Boeing, AT&T, the American Petroleum Institute and the U.S. Chamber of Commerce.
Critics insist CISPA will authorize the government to skirt laws restricting privacy intrusions by "deputizing the tech sector to police the net and share everything," wrote Steven Rosenfeld at AlterNet.
"I think our First and Fourth Amendment rights aren't being adequately considered," Anjali Dalal, resident fellow with the
Information Society Project
at Yale Law School, told AlterNet. "Authorizing private surveillance of everything we do on the Internet with the understanding that government can be a recipient of that surveillance information threatens our right to speak freely, and to be free from unlawful search and seizure."
Of particular concern is that CISPA authorizes data sharing in cases of "national security," a term that is not defined and could cover almost any situation the government chooses.
Aides to President Barack Obama say he might veto CISPA if approved as currently written.
-Noel Brinkerhoff
To Learn More:
CISPA is the New SOPA (Congressman Ron Paul)