Grocery Trade Group Fined Record $18 Million for Hiding Donor Names in GMO Ballot Battle
Sunday, November 06, 2016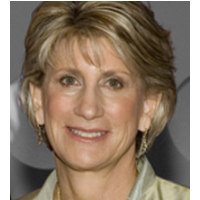 GMA CEO Pamela G. Bailey
By June Williams, Courthouse News Service
OLYMPIA, Wash. (CN) - The Grocery Manufacturers Association must pay a record $18 million for violating campaign-finance laws, a Thurston County Superior Court judge ruled (pdf).
The fine is the largest campaign-finance penalty in U.S. history, according to the state attorney general.
The Washington D.C.-based trade group hid donor contributions to oppose voter Initiative 522, which required labeling of genetically modified organisms (GMOs), according to Judge Anne Hirsch's November 2 ruling.
The measure narrowly failed at the ballot, with 51 percent of voters rejecting it. The association spent $11 million to defeat the initiative, but refused to reveal actual donors such as Coke, Pepsi and Nestle, according to the attorney general's office.
Businesses contributed to internal fund created and overseen by the association, and proceeds were then used to oppose the initiative.
The entire scheme, Attorney General Bob Ferguson said, was concocted to bypass election disclosure rules.
Ferguson sued the association in 2013 for violating state campaign finance laws.
"In light of all the evidence in the record, it is not credible that GMA executives believed that shielding GMA's members as the true source of contributions to GMA's Defense of Brands Account was legal," Hirsch ruled.
Hirsch said the testimony of association President and CEO Pamela Bailey was vague and "combative" during hearings.
"Bailey's testimony was combative at times. Bailey often would not answer direct questions and frequently answered questions with questions of her own, and gave lengthy explanations that appeared designed to lecture the court and counsel for the State," according to the ruling.
Hirsch tripled a $6 million penalty for a total of $18 million, including punitive damages. The association will also have to pay the state's trial costs and attorney fees.
In her ruling, Hirsch explained several factors that made her levy the penalty.
"Those factors include violation of the public's right to know the identity of those contributing to campaigns for or against ballot title measures on issues of concern to the public, the sophistication and experience of GMA executives, the failure of GMA executives to provide complete information to their attorneys, the intent of GMA to withhold from the public the true source of its contributors against Initiative 522, the large amount of funds not reported, the large number of reports filed either late or not at all, and the latest of the eventual reporting just shortly before the 2013 election."
"GMA believes that there is no basis in law or fact to support this unprecedented, inequitable and clearly excessive penalty - nearly 18 times higher than any other Washington State public disclosure fine," the group said in a statement.
The group said will "vigorously pursue its legal options to correct this injustice."
Ferguson praised the historic decision in a statement.
"I took this case to trial because the GMA needed to be held accountable for their arrogance and willful disregard of Washington state campaign finance laws," he said.
To Learn More:
State of Washington v. Grocery Manufacturers Association (Thurston County Superior Court, State of Washington) (pdf)
Federal Judge Denies Citizens United Request to Keep Its Donors' Names Secret (by Jack Bouboushian, Courthouse News Service)
Idaho Sues to Reveal Secret Donors to School Reform Ballot Measure (by Matt Bewig, AllGov)