Federal Judge Blasts Obama Administration for Refusing to Release Detained Children and Mothers despite 1997 Court Settlement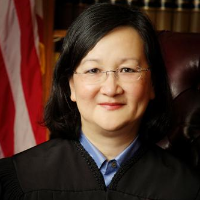 Judge Dolly Gee (photo: U.S. District Court)
Immigrant women and their children who have spent months being detained by the federal government should be released, a federal judge has ruled (pdf) in a blistering decision aimed at the Obama administration.
Federal Judge Dolly M. Gee in California said last Friday that the Department of Homeland Security (DHS) had violated the terms of a 1997 settlement governing the housing of immigrant children by forcing hundreds who had entered the U.S. illegally into detention facilities run by private prison operators.
Following last summer's surge of immigrant families and children across the Southwest border, DHS opened detention centers in Dilley and Karnes City, Texas, and sent others to a small family center already operating in Berks County, Pennsylvania. The New York Times reported about 2,600 women and children were held in the three centers of as June 30.
DHS had said the detention of immigrant mothers and children was being done to send a message to other Central American families that this would be their fate should they attempt to illegally enter the United States. However, a federal court ruled in February that DHS could not use deterrence as a tactic.
Gee said the family detention centers in Texas represented a "material breach" of the 1997 agreement requiring minors be placed in non-prison settings that also are licensed to take care of children. The judge also decided that children had been held in "widespread deplorable conditions" in Border Patrol stations after being caught, and that the government had "wholly failed" to provide the "safe and sanitary" conditions required for children even in temporary cells, according to the Times' Julia Preston.
Gee has given the Obama administration one week to come up with a plan to release the detained families "without unnecessary delay." Children who can't be released must be transferred to non-secure, licensed childcare facilities, said the judge.
"I think this spells the beginning of the end for the Obama administration's immigrant family detention policy," Peter Schey, president of the Center for Human Rights and Constitutional Law, told the Times. "A policy that just targets mothers with children is not rational and it's inhumane."
-Noel Brinkerhoff, Danny Biederman
To Learn More:
Judge Orders Release of Immigrant Children Detained by U.S. (by Julia Preston, New York Times)
Jenny L. Flores v. Jeh Johnson (U.S. District Court, Central California) (pdf)
Federal Judge Orders Obama Administration to Stop Automatically Detaining Women and Children Seeking Asylum (by Noel Brinkerhoff and Danny Biederman, AllGov)
Undocumented Immigrant Women with Children Rarely Allowed to Stay…Unless They have a Lawyer (by Noel Brinkerhoff, AllGov)