FBI Tries to Delay Release of Anthrax Attack Report
Saturday, December 11, 2010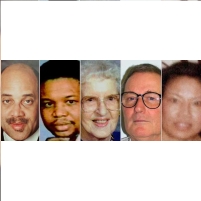 The
FBI
had over a year to turn over all documents pertaining to its investigation of the 2001 Anthrax attacks to the
National Academy of Sciences
(NAS), which was asked by Congress to review the controversial case. But now, just as the NAS is preparing to release its findings, the FBI is asking for the report to be delayed so it can provide 500 pages of materials.
In the shadow of the September 11, 2001, terrorist attacks, letters containing anthrax powder were mailed to two U.S. senators and several media companies. Five people were killed, including two postal workers, Thomas Morris, Jr. and Josep Curseen; a hospital employee, Kathy Nguyen; Bob Stevens, a photo editor of the Sun tabloid; and 94-year-old Ottilie Lundgren.
After investigating the case for seven years, the FBI zeroed in on Bruce Ivins, a microbiologist at the Army's bio-defense research center in Maryland. But Ivins killed himself in 2008, and was never charged with the crime. Some of Ivins' colleagues questioned the FBI's conclusion about the scientist.
At one point, the FBI also suspected another Army scientist, Steven Hatfill, who wound up suing the bureau on grounds that he was falsely accused. The FBI settled out of court with Hatfill for $4.6 million.
Representative Rush Holt (D-New Jersey), a physicist and critic of the FBI investigation, has publicly questioned the bureau's motive for seeking a delay, calling it "disturbing." Holt suspects the FBI wants to reshape the NAS's conclusion to make it more favorable to the bureau.
-Noel Brinkerhoff