Executive Director of the U.S. Interagency Council on Homelessness: Who Is Matthew Doherty?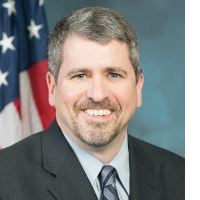 Matthew Doherty
Matthew Doherty, who has worked in public housing and with issues of homelessness for almost his entire working career, was appointed in April 2015 to be executive director of the U.S. Interagency Council on Homelessness (ICH).
Doherty graduated from Wellesley High School in Massachusetts in 1985. He went on to Oberlin College and graduated with a B.A. in history in 1989. Doherty later earned a master's in public administration from the University of Washington in 2000.
Doherty served as the center director at Seattle's Yesler Terrace public housing project from 1992 to 1995. He then moved to administration in the King County Housing Authority—which serves the Seattle area—as assistant director of resident services.
In 2001, was hired by the San Diego Housing Commission as its assistant manager for housing services. In October 2002, he joined the Corporation for Supportive Housing, a non-profit organization, first as a program manager and then senior program manager. In January 2006 he took over as director of its National Resource Center, and in February 2009 was named director of the CSH Consulting Group. That organization worked with housing agencies throughout the country to work on developing public housing opportunities.
Doherty continued consulting with housing agencies in August 2010 when he became principal for housing policy and planning for LeSar Development Consultants.
In May 2012, Doherty joined ICH, first as regional coordinator for California, Arizona, Nevada, and Hawaii. The next year, he was promoted to regional coordinator team leader and then in February 2014 was made director of national initiatives, a post he held until being tapped to lead the organization. In his tenure there, Doherty helped implement Opening Doors, an Obama administration program to end homelessness and focus on certain communities within that group. The program saw success in cutting homelessness among veterans in cities including Houston, New Orleans, Salt Lake City and Phoenix to zero.
Doherty is married to Dean Thorp, a banker.
-Steve Straehley
To Learn More:
Matthew Doherty LinkedIn Profile