Director of the Selective Service System: Who Is Don Benton?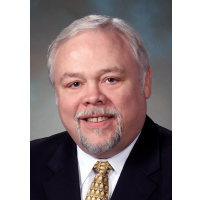 Don Benton
Donald M. Benton, a former Washington state senator, chaired Donald Trump's presidential campaign in the Pacific Northwest. Trump first rewarded Benton with a job in the Environmental Protection Agency (EPA), but he quickly wore out his welcome there. So on late April 13, 2017, with little fanfare, Trump made Benton, who owns a small company that sells sales motivation programs but who never served in the military, director of the Selective Service System. Although the draft was terminated in 1973, young men aged 18 to 25 are still supposed to register, and the Selective Service still spends $22.7 million a year to run the agency. This includes $158,700 for the director.
Benton was born April 8, 1957, and grew up in the Santa Clarita Valley, outside Los Angeles. His father, a Navy veteran, served on the Agua Dulce school board there and Benton credited this for inspiring his political career. He earned an A.A. degree at College of the Canyons, serving as student body president and as a trustee of the Santa Clarita Community College District for eight years.
Benton started a business, Santa Clarita Temporaries, in 1979. He continued to run the business for a couple years after becoming an agent and district manager for Farmers Insurance Group in 1981. Benton moved to Vancouver, Washington, near Portland, to work briefly for Wasserood Corp. The company and Benton ended up suing one another, and then dropping the suits. Benton then founded The Benton Group. Benton ran television ads for a sales motivation course and claimed in the ads to have advised national companies. However, when reporters for The Huffington Post attempted to corroborate this information, they were unable to. Benton's business has placed campaign ads for several politicians.
Benton earned a B.S. in business management and communications from Concordia University in Portland, Oregon, in 1993. A Republican, he won a seat in the Washington state House of Representatives in 1994. Two years later, he moved up to the state Senate, where he remained until joining the Trump administration. Benton's tenure in the state legislature was marked by odd behavior, such as calling fellow Republican Senator Ann Rivers a "trashy trampy-mouthed little girl." Rivers also said he once followed her around on the Senate floor, saying: "You are weird and … weird! Weird, weird, weird. Just so weird!"
Benton won the chairmanship of the Washington GOP in 2000, but was pushed out eight months later after he forced out key staff members, changed the locks on the party's headquarters and bought a building without consulting the organization's board. In 2012, Benton threatened to sue a Democratic opponent for $1 million for pointing out the number of votes (299) he had missed during that term. Benton also ran an unsuccessful 1998 campaign for Congress.
Like Trump, Benton has a talent for sucking money out of campaigns and into his businesses. He placed campaign ads through his own company, which enabled Benton to keep the 15% commission paid by the campaign. He also charged the Trump campaign more than $135,000 in fees and other expenses, such as rent. Money went to his wife, Mary; one of his sons; and to The Benton Group.
In 2013, Benton, despite having no relevant experience in the field, was named director of environmental services for Clark County, Washington, which includes Vancouver. The job was eliminated in 2016, and Benton then sued the county for $2 million for mental health and stress counseling he said needed because he was mistreated on the job.
Trump initially stashed Benton at the EPA as his senior adviser, which given his experience in Clark County made some sense. However, Benton began interrupting meetings with "bizarre" comments and, after only four weeks, he was shut out of discussions. Thus, two months later, Benton was put in charge of Selective Service.
Benton and his wife have four children: Jenn, Adam, Brad and Austin.
-Steve Straehley
To Learn More:
President Trump Appoints Ex-Lawmaker Don Benton to Head Selective Service (by Arturo Garcia, Snopes)
Don Benton Gets Reassigned After 3 Months at EPA (by Jeff Manning, The Oregonian)
Don Benton Tapped to Lead U.S. Selective Service System (by Andy Matarrese and Lauren Dake, The Columbian)
Trump Taps Salesman to Run Military Draft (by Christina Wilkie, Huffington Post)
Trump's EPA Pick bumbles from Washington State onto National Stage (by Danny Westneat, Seattle Times)