Director of the Office of Surface Mining Reclamation and Enforcement: Who Is J. Steven Gardner?
Wednesday, November 08, 2017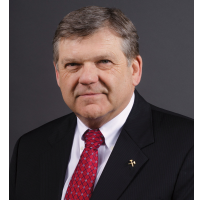 J. Steven Gardner
James Steven Gardner, who criticized efforts by the Barack Obama administration to protect the environment, was nominated October 26, 2017, to lead the Office of Surface Mining Reclamation and Enforcement (OSM) in the Department of Interior. OSM is charged with promoting U.S. coal production while trying to protect and restore the land that has been ravaged by surface mining. Given his background, Gardner is likely to excel at the first goal and fail at the second.
Gardner grew up on a tobacco farm in Green County, Kentucky. He graduated from Greensburg High School in 1970 and went on to the University of Kentucky (UK), where he earned a B.S. in agricultural engineering in 1975 and played rugby. Gardner later returned to UK to earn an M.S. in mining engineering in 1991.
Gardner joined the Elkhorn Division of Bethlehem Mines, a division of Bethlehem Steel, as a project engineer shortly after earning his bachelor's degree. In 1979, he was a consulting engineer for Big K Operating Co. and then was vice president of the engineering division for Kenwill in Maryville, Tennessee.
Gardner struck out on his own in 1983, forming Engineering Consulting Services (later ECSI LLC) in Lexington, Kentucky. The consulting practice focuses on energy, natural resources, sensitive land use issues, reclamation liability, environmental, health and safety issues, and mining and quarry operations.
Gardner is a vocal defender of the coal industry, and has written several op-ed articles defending practices such as mining via mountaintop removal, and often minimizes the damage coal mining does to the environment. He was instrumental in creating a museum in Kentucky where visitors can travel on a train into a closed mine. In 2012, Kentucky Gov. Steve Beshear appointed Gardner to the Kentucky Geological Survey Advisory Board.
Environmental groups blasted Gardner's appointment to OSM. "Gardner has shown time and again that he will try and fight anything that gets in the way of profits for coal executives—even if it means sacrificing the health of the families and communities in Kentucky," Tom Morris, chair of the Cumberland Chapter of the Sierra Club, said. "Throughout his career he has shown nothing but contempt for science-based clean air and water protections for working people, and dutifully pandered to corporate polluters instead of the advice of doctors and public health professionals."
On the other hand, National Mining Association spokesman Luke Popovich praised Gardner, saying, "He was the OSM consultant that quit rather than bow to team Obama's demand that he minimize job impacts from his analysis of the Stream [Protection] Rule."
In 2015, Gardner was named president of the Society for Mining, Metallurgy and Exploration. In an interview for a society publication, Gardner said: "With my career, I can proudly say I have now been involved in the two most politically incorrect industries in the U.S., mining coal and raising tobacco."
Gardner is married to Karen Wilson. He has two adult daughters, Lea and Katie, from a previous marriage.
-Steve Straehley
To Learn More:
Coal Consultant Named to Run Federal Strip-Mine Office (by Ken Ward Jr., Charleston Gazette-Mail)
J. Steven Gardner (University of Kentucky College of Engineering)
J. Steven Gardner; An Interview with the 2015 SME President (Mining Engineering)