Director of the National Institute of Justice: Who Is David Muhlhausen?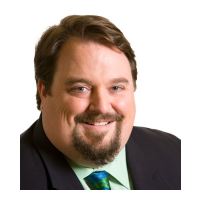 David Muhlhausen
David B. Muhlhausen, a research fellow at the right-wing Heritage Foundation, was appointed on July 11, 2017, to lead the National Institute of Justice, the research arm of the Department of Justice, whose stated goal is "Fostering science-based criminal justice practice." The appointment does not require Senate confirmation.
Muhlhausen was born in Colorado, but grew up in Maryland, graduating from Centennial High School in Ellicott City in 1989. He went on to Frostburg State University in Maryland and earned a B.A. in political science and justice studies in 1993. Muhlhausen subsequently earned a Ph.D. in public policy from the University of Maryland-Baltimore County in 2004.
Early in his career, Muhlhausen worked as a manager at a juvenile correction facility in Maryland and for a time as a staffer on the Senate Judiciary Committee. He joined Heritage in 1999.
Since then, Muhlhausen has authored studies that toed the conservative line for Heritage. In 2001, he came out against the office of Community Oriented Policing Services, saying it's a waste of taxpayer money. Local police departments though, value the training and funding they get from the program. He has also concluded that the RExO (Re-Integration of Ex-Offenders) program, which is dedicated to reducing recidivism by finding jobs for ex-convicts, is ineffective and a waste of money.
Muhlhausen is also pro-death penalty, asserting that it's a deterrent to crime. Studies have shown, however, that the murder rate is lower in states without death penalties. He also supports mandatory minimum sentences.
One area where Muhlhausen welcomes government intrusion is in the area of voter IDs, claiming they may boost voter turnout. Studies showed that participation by minority voters has dropped in states with strict voter ID laws, benefitting the Republican Party. Muhlhausen also opposes restoring voting rights to felons released from prison.
He has also come out against the 1994 federal Violence Against Women Act because he believes the money it allocates is not well-used and that state and local programs opposing domestic violence are sufficient. Muhlhausen is an active opponent of funding the Head Start program, which he says is not cost-effective. He also opposes as ineffective the 2009 Trade Adjustment Assistance (TAA), which provides retraining and unemployment benefits for skilled laid off workers.
Many of Muhlhausen's views are summarized in his 2013 book Do Federal Social Programs Work? (Surprise—he claims they usually don't).
As a former juvenile prison manager, Muhlhausen has a practical take on the question of whether inmates should have access to tablet computers. He doubts that they help inmates with prison education programs. However, he has said that, "Spending all day in prison is tremendously boring, and these little perks can be used to help inmates pass the day. And if they are passing the day doing something constructive, that can be a good thing. It may or may not help inmates in the outside world, but it may be a good way to manage them."
In a recent report for the Heritage Foundation, Muhlhausen highlighted six steps for restructuring the federal government:
1. Downsize government and reduce spending;
2. Ease the regulatory burden on businesses and citizens;
3. Prevent creation of new agencies;
4. Reward performance and fiscal discipline of career civil servants;
5. Re-establish elected officials' control of career civil servants;
6. Make independent agencies accountable to the executive branch.
Muhlhausen, who is also an adjunct professor at George Mason University, enjoys hunting.
-Steve Straehley, David Wallechinsky
To Learn More:
David B. Muhlhausen (Heritage Foundation)
Muhlhausen, Heritage's Main Guy on Work Programs, to Lead National Institute of Justice (by John Kelly, Chronicle of Social Change)
Blueprint for Reorganization: Pathways to Reform and Cross-Cutting Issues (edited by David B. Muhlhausen, Heritage Foundation)
Studies Cast Doubt on Effectiveness of Prisoner Reentry Programs (by David B. Muhlhausen, Heritage Foundation)
Do Voter Identification Laws Suppress Minority Voting? Yes. We Did the Research. (by Zoltan L. Hajnal, Nazita Lajevardi and Lindsay Nielson, Washington Post)
Congress Fails to Reauthorize Violence Against Women Act (by Peter Granitz, Alaska Public Radio Network)