Director of the National Cemetery Administration: Who Is Randy Reeves?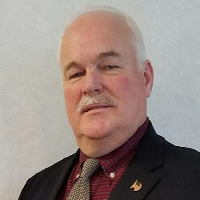 Randy Reeves (photo: National Association of State Directors of Veterans Affairs)
With nearly 7 million military veterans over the age of 70, the nation's military cemeteries are very busy. The National Cemetery Administration (NCA), located within the Department of Veterans Affairs, runs 135 national military cemeteries across the U.S. for the burial of veterans and their family members. On September 2, 2017, President Donald Trump nominated Randy Reeves, a military veteran who has spent the last decade working on veterans' affairs at the state level, to run NCA. If confirmed by the Senate as under secretary for memorial affairs, Reeves would succeed Steve Muro, who served from 2011 to 2014. Ronald Walters has been acting under secretary since 2014.
Born circa 1962 in Little Rock, Mississippi, to Billy C. Reeves and Mary Faye (Graham) Reeves, Randy Clay Reeves graduated Beulah Hubbard High School in 1980. Shortly thereafter, he enlisted in the Air Force, serving as an airman from 1980 to 1988. He was then commissioned as an officer in the Navy, where he served as a surface warfare officer until retiring at the rank of commander in August 2008. Reeves served during the Gulf War and in operations in Kosovo and Haiti, and in the 2006 evacuation of almost 14,000 U.S. citizens from Lebanon. He was first commanding officer of the G.V. "Sonny" Montgomery Naval Reserve Center at the Naval Air Station near Meridian, Mississippi. He finished his military service as special assistant to commander, Navy personnel command for selection board matters.
While in the military, Reeves furthered his education. He earned an Associate Degree at the Maxwell Air Force Base Community College in Montgomery, Alabama; a B.S. in Management at Peru State College in Peru, Nebraska, in 1987; and a Master's Degree in Health Science from Touro University.
Just four months after leaving the military, Reeves in January 2009 was named the first director of the Mississippi Veterans Memorial Cemetery (MVMC), which was established in April 2009 and opened Memorial Day 2011.
In late 2009, Reeves was appointed deputy director of the Mississippi Veterans Affairs Board (VAB), which runs MVMC, four veteran's nursing homes, and numerous programs for the state's 225,000 veterans. In January 2012, Reeves moved up to executive director of VAB.
Reeves was named to a three-year term on the Veterans Rural Health Advisory Committee, a federal advisory committee that assists the Secretary of Veterans Affairs on health care issues affecting rural veterans, in October 2015. He was also elected president of the National Association of State Directors of Veterans Affairs at its annual convention in August 2016.
Randy Reeves is married to Aida (Wood) Reeves, who is retired from the Air Force. Their three sons, Jim, Jarod and John, have all served in the military. At his Senate confirmation hearing, Reeves said, "I never fully realized what my family, and families like them, went through until I retired from the Navy and I was the one at home while they were deployed." Reeves and his wife also have a daughter, Christen.
-Matt Bewig
To Learn More:
Confirmation Hearing Statement to Senate Committee on Veteran Affairs
Veterans Affairs Director Named to National Post (Meridian Star)
Reeves Takes over Head Post for Veterans Affairs Board (by Brian Livingston, Meridian Star)
Reeves Honored for Service, Plans Return to Meridian (Meridian Star)