Director of the Centers for Disease Control Resigns: Who Was Dr. Brenda Fitzgerald?
Friday, February 02, 2018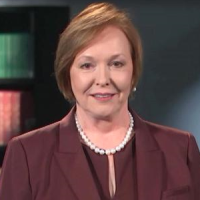 Brenda Fitzgerald
Dr. Brenda Fitzgerald, director of the Centers for Disease Control and Prevention (CDC) since July, has resigned over conflicts of interest that prevented her from doing her job. Fitzgerald has been unable to testify before Congress because she failed to sell $300,000 worth of health care company stocks that created conflicts of interest. She was already taking heat from members of both parties for holding on to the stocks, which she claimed were difficult to sell without incurring financial losses.
Politico reported that in September 2017, Fitzgerald purchased stock in Japan Tobacco, Merck & Co., Bayer, and health insurance company Humana, creating new conflicts of interest, especially in light of CDC's ongoing work to reduce tobacco consumption—a mission Fitzgerald has claimed to support.
Fitzgerald was appointed by former Secretary of Health and Human Services Tom Price, who was similarly forced to resign last September because of his extravagant use of private planes on the taxpayer dime. Also head of the Agency for Toxic Substances and Disease Registry (ATSDR), Fitzgerald's prior public health experience consisted of six years as commissioner of the Georgia Department of Public Health. She succeeded Dr. Tom Frieden, who resigned as CDC director in January at the close of the Obama administration.
A Georgia native born in July 1946, Fitzgerald earned a B.S. in Microbiology at Georgia State University in 1972 and a medical degree at the Emory University School of Medicine in 1977.
Fitzgerald joined the U.S. Air Force, rising to major while serving at Wurtsmith Air Force Strategic Air Command Base in Michigan and at Andrews Air Force Base in Washington, D.C.
Fitzgerald is a board-certified obstetrician-gynecologist who practiced medicine in Carrollton, Georgia, an Atlanta suburb, for more than 30 years. Her medical practice has been criticized, however, for her use of so-called "anti-aging" remedies that have not been approved by the Food and Drug Administration (FDA). Dr. Steven Goldstein, a professor of obstetrics and gynecology at New York University School of Medicine, told Forbes writer Rita Rubin that anti-aging treatments are "snake oil" that "plays on people's worst fears about their mortality." Calling himself "shocked," Goldstein stated, "If she [Fitzgerald] was one of these people who was marketing anti-aging medicine, that's scary."
A registered Republican, Fitzgerald has said that she became involved in politics in 1986 after having a patient turned down for surgery by an insurance company. Fitzgerald and her husband Tom, also a doctor, have donated more than $25,000 to Republican candidates and causes, including $2,000 to her boss Tom Price, a former House member. She worked as a health care policy advisor for House Speaker Newt Gingrich and Senator Paul Coverdell, both Georgia Republicans.
In 1992 and 1994, Fitzgerald ran unsuccessfully for the Republican nomination to represent Georgia's 7th Congressional district. In 1994, according to the Atlanta Journal Constitution, she was attacked for allegedly performing abortions. She denied doing so, but also stated that although she supported some restrictions on abortion, the decision should be made between a woman and her doctor.
Gov. Zell Miller appointed Fitzgerald to the state Board of Education in 1996. Fitzgerald was president of the Georgia OB-GYN Society and the director of the Executive Women's Health Program at Emory University. She also served as chairman of the board for the Georgia Public Policy Foundation, a conservative, free-market think tank, and remains a senior fellow. In this position, she argued that individuals should pay more for their health care and save insurance for major medical bills. She advocated in support of legislation proposed by the corporation-dominated American Legislative Exchange Council (ALEC).
Gov. Nathan Deal appointed Fitzgerald Georgia's Public Health Commissioner, a position she held from July 2011 to June 2017. Fitzgerald oversaw various state public health programs including Health Promotion and Disease Prevention, Health Protection, Georgia WIC (Women, Infants, and Children), Office of Pharmacy, Nursing, Volunteer Health Care and Vital Records. She also directed the state's 18 public health districts. She was known for her emphases on reducing infant mortality, improving language development among babies, curbing tobacco use, and fighting obesity.
She has been criticized for taking money from the Coca-Cola company, which has its headquarters in Atlanta, for an anti-childhood obesity program that urged kids to eat healthy and get more exercise—but strangely omitted any mention of the obesity risks associated with drinking sugary soft drinks like Coke.
Anti-vaxxers do not like Dr. Fitzgerald. On the issue of the alleged link between childhood vaccinations and autism, which President Donald Trump has at times endorsed, Fitzgerald wrote in 2014 that she had "heard all the arguments against vaccination," and concluded that "All have been debunked." Citing that op-ed, Jake Crosby of Autism Investigated wrote an open letter urging President Trump not to name Fitzgerald to the CDC.
She is president-elect of the Association of State and Territorial Health Officials, an organization for public health agencies and their staff. She and her husband have two adult children.
-Matt Bewig
To Learn More:
Trump's Top Health Official Traded Tobacco Stock while Leading Anti-Smoking Efforts (by Sarah Karlin-Smith and Brianna Ehley, Politico)
CDC Director's Conflicts Keep her from Testifying (by Jennifer Haberkorn and Brianna Ehley, Politico)
Trump Administration Names Georgia Health Official as New CDC Director (by Lena H. Sun, Washington Post)
Georgia's Health Commissioner Named to Lead C.D.C. (by Sheila Kaplan, New York Times)
New CDC Head Fitzgerald Peddled Controversial 'Anti-Aging Medicine' Before Leaving Private Practice (by Rita Rubin, Forbes)
Trump's Pick To Head CDC Partnered With Coke, Boosting Agency's Longstanding Ties To Soda Giant (by Rob Waters, Forbes)
New C.D.C. Chief Saw Coca-Cola as Ally in Obesity Fight (by Sheila Kaplan, New York Times)
Member Spotlight: Brenda Fitzgerald (Association of State and Territorial Health Officials)
Improving Early Child Development with Words (TedX Atlanta Talk by Dr. Brenda Fitzgerald)
Bringing Health Care Back to the Free Market (by Dr. Brenda Fitzgerald)