Debt Collection Agencies to come under Federal Supervision for First Time
Thursday, October 25, 2012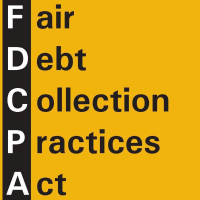 The federal government will soon begin monitoring the business practices of debt collectors, who have long been accused of treating consumers unfairly.
Starting in January, the Consumer Financial Protection Bureau (CFPB) will oversee large debt collection agencies and work to prevent the use of aggressive tactics against Americans struggling to pay off loans and other monies they owe. About 30 million Americans are currently being pursued by debt collectors, with the average amount coming in at $1,500.
Debt collectors will be expected to properly identify themselves when contacting consumers and behave "civilly and honestly." In a speech in Seattle on Wednesday, Richard Cordray, the CFPB's director, said, "Sometimes collection methods involve harassment or deception, and they are typically illegal. Intimidation, abusive tactics, profane language, or threats of arrest are widely known to be out of bounds. Even placing certain kinds of calls–such as calls at unusual hours–is unacceptable and against the law. Wherever we find unlawful practices, we will take steps to eliminate them, thereby helping to protect consumers and, again, supporting those collectors that take care to comply with the law."
Predatory debt collection has increased dramatically in recent years. The Federal Trade Commission received 13,950 complaints about debt collectors in 2000. By 2011 the number had risen to 180,928.
Not all debt collection agencies will come under the CFPB's scrutiny. Of the 4,500 companies now operating in the U.S., only those making $10 million a year (about 175 businesses) will be monitored. But these 175 companies account for 63% of all collections each year by the industry.
-David Wallechinsky, Noel Brinkerhoff
To Learn More:
Prepared Remarks by Richard Cordray at the Public Field Hearing on Debt Collection Practices
New Federal Rules for Debt Collectors (by Edward Wyatt, New York Times)
Gov't Consumer Watchdog to Oversee Debt Collectors (by Daniel Wagner, Associated Press)
Defining Larger Participants of the Consumer Debt Collection Market (Bureau of Consumer Financial Protection) (pdf)
Court Tells Cellphone Auto-Dialing Debt Collector to Hang it Up (by Ken Broder, AllGov California)
JPMorgan Chase Caught "Misrepresenting" Credit Card Collections; Whistleblower Fired (by David Wallechinsky and Noel Brinkerhoff, AllGov)