JPMorgan Chase Caught "Misrepresenting" Credit Card Collections; Whistleblower Fired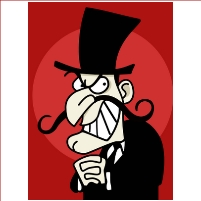 After cutting corners and relying on poor accounting, JPMorgan Chase shut down its legal operation against credit card debtors, some of whom may have been wrongly sued by the bank. It would appear to be another example of greed overcoming honesty. Ten years ago, Chase was recovering about $130 million a year in bad debt collections. By 2009, they were raking in $1.2 billion on credit card recoveries alone. The problem, legally and ethically, was that Chase was misrepresenting what they were selling to professional debt collectors. The increase in profits—and the decrease in ethical standards—would appear to have begun in 2008 when Edmond Helaire and his right-hand man, Jason Lazinbat, were put in charge of the credit card debt division in San Antonio, Texas.
A former bank employee, Linda Almonte, first drew attention to the problem after she was fired for complaining that Chase was selling credit cards debts with erroneous balances to collection companies. Almonte then filed a whistleblower lawsuit contending she was wrongfully terminated.
Almonte had barely settled into her new job at Chase's credit card litigation support section in San Antonio in 2009 when she was given responsibility for organizing a parcel of almost $200 million worth of delinquent credit card bills to be sold to a debt collector. It did not take long for her to realize that many of the unpaid bills, or judgments, were not what they were supposed to be. She
wrote
to her superiors that almost half of the judgments were missing documents or lacked dates and signatures. In addition, for almost a quarter of the judgments, Chase was exaggerating the amount that was owed.
Another former bank employee, Howard Hardin, who oversaw a team handling tens of thousands of debt files, backed up Almonte's story, telling American Banker his division "did not verify a single one" of the affidavits attesting to the amounts that the bank was seeking to collect. "We were told [by superiors] 'We're in a hurry. Go ahead and sign them,'" he said.
-David Wallechinsky, Noel Brinkerhoff
To Learn More: