Dangerous Doctors Keep Working Due to Flawed Reporting to National Database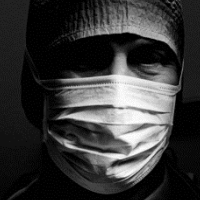 (photo: Heidi Orcino Photography via Getty Images)
By Jeff Ernsthausen, New York Times
ATLANTA -- No red flags were apparent when the Maine Board of Licensure in Medicine checked Dr. Jaroslav "Jerry" Stulc's background in 2007. But within months of joining a hospital staff, the surgeon was accused of sexual misconduct.
Two employees reported finding printouts of nude images of women at his desk. They also alleged that Stulc would sometimes touch patients in ways the two found inappropriate, such as patting their buttocks and caressing their faces. One recounted his making lewd sexual remarks to a male patient being treated for rectal bleeding.
The next month, the two discovered more nude images on his computer. The same day, court records show that two nurses reported Stulc wasn't wearing gloves when he examined the rectal and vaginal area of a patient while she was under general anesthesia before surgery. The medical profession considers that a form of sexual misconduct, though it was reported as an infection-control violation.
Stulc denied all the allegations, except the pornography, the charge on which the hospital took action. It suspended him with pay. Then, while he was out, the hospital and medical board learned that Stulc previously had been suspended by a Kentucky hospital following allegations of sexual misconduct and other disruptive behavior.
Skirting federal rules, the Kentucky hospital hadn't reported his suspension or subsequent resignation to the nationwide database established for hospitals and medical boards to share information on physician misconduct.
Instead, just before Stulc applied for his Maine license, he and the hospital had agreed that he would voluntarily resign and never reapply for privileges. The hospital wouldn't mention the suspension -- or much else -- to anyone who inquired.
Such private agreements, along with legal loopholes and outright flouting of the law, are among the reasons the nationwide repository -- the National Practitioner Data Bank -- can leave patients and medical staff vulnerable, an Atlanta Journal-Constitution investigation found.
The AJC found numerous examples of hospitals and medical boards failing to report disciplinary actions.
What's more, the review found that even when hospitals and medical boards file reports, they may classify violations in a way that conceals the scope of physician sexual misconduct on the very limited portion of the data bank available to the public.
Because of such gaps, the AJC -- in reviewing board orders, court records and news reports -- found about 70 percent more physicians accused of sexual misconduct than the 466 classified as such in the public version of the data bank from 2010 to 2014.
That didn't surprise Robert Oshel, a retired former official who worked with the data bank program at the U.S. Health Resources and Services Administration.
Powerful economic incentives, he said, can discourage hospitals from reporting.
"Unfortunately, the incentives are -- if you've got a physician you are trying to get rid of because he has quality problems -- you want him to go away, and you don't want him to sue you when you take action against him to make him go away," he said.
Doctors also have incentives to negotiate with medical boards, he said, about how their violation will be reported.
"This is a real problem and it always has been," Oshel said.
The version of the data bank that researchers and the public can see is stripped of physician names or other identifying details. And while hospitals and medical boards can see full reports that include names and a narrative about the violations, the public version has only classification codes that signify the nature of the misconduct. For example, there is a code for sexual misconduct.
Still, the AJC was able to fact-check some entries against extensive information it gathered on physician sexual misconduct. The review revealed that some shocking cases would be missing from research that relied on the data bank's public file.
'Immediate threat'
Consider pediatrician Earl Bradley. Among the nation's most notorious sexual predators, Bradley is estimated to have assaulted as many as 1,000 young patients in Delaware and Pennsylvania before he was sent to prison in 2011.
But no physician matching the information the AJC collected on Bradley was coded for sexual misconduct.
There was one doctor who matched what the AJC knew about Bradley's disciplinary history. The most helpful codes anyone provided of that physician's actions were "an immediate threat to health or safety" and a "conviction re: patient abuse or neglect." Several other reports went with "other" and "code not required."
The AJC found numerous similar examples.
Some miscoding may be unintentional. The government provides a list of "basis for action" codes with short descriptions that hospitals and medical boards may interpret differently.
Other times, circumstances may leave physicians room to negotiate.
Robert Iwrey, a Michigan-based attorney who has represented doctors in disciplinary proceedings for a variety of issues, said he negotiates over codes because he thinks some will be viewed more favorably for his clients.
"As long as it's accurate, there may be several ways of reporting something," he said.
The Health Resources administration declined to make someone available for an interview. In an email response to written questions, a department official insisted that it offers careful guidance on reporting. But the email said that those who submit reports are legally responsible for ensuring their accuracy.
Health Resources communications director Martin Kramer also declined to comment on specific cases in the data bank. "The privacy protections in the NPDB statute prohibit HRSA from confirming, denying or commenting on any of the allegations relating to specific individuals cited in this article," he wrote.
Underreporting by boards
In many cases, medical boards may never file reports in the first place.
Among public board documents the AJC examined were some stating that actions wouldn't be reported, though they apparently should have been. Kentucky and Colorado, for example, didn't report interim agreements with physicians.
Officials in both states told the AJC that only in recent years did they begin reporting practice restrictions agreed on prior to the end of their investigations, citing changes in data bank guidelines, state law and the advice of their legal counsel.
However, in an emailed response to AJC questions, Health Resources said that reporting requirements are written into federal law and haven't changed since the data bank's inception in 1990. Federal officials changed the data bank guidebook last year, clarifying the requirement on interim orders.
"A licensing agency order does not override federal regulation," the agency also stated.
Health Resources also told the AJC that states must report private orders and agreements restricting a doctor's practice. But officials in South Carolina, Alabama and Georgia told the AJC that they, like their counterparts in other states, have long believed that private orders don't need to be reported. Data bank officials recently notified Alabama that private orders must be reported.
Hospitals dodge reporting
Perhaps most troubling, hospitals also can avoid reporting abusive physicians by exploiting legal loopholes.
Hospitals are required to report any disciplinary action lasting more than 30 days against a physician's privileges to admit patients. They also are to report any time a physician resigns while under investigation.
Estimates by the American Medical Association suggested hospitals would submit upward of 10,000 reports a year to the data bank. The federal government estimated around 5,000, according to a 2009 study by Public Citizen.
However, the advocacy and research group found the actual number fell well short of both estimates, around just 650 a year.
Yet to date, no official action has ever been taken by Health Resources against a hospital for failing to report properly.
That's because while Health Resources can demand orders from medical boards -- and it has in recent years, as it has scrutinized their compliance -- it has no authority to examine disciplinary records of hospitals and other health care providers.
The AJC encountered a number of novel legal maneuvers that help to explain why hospital reporting falls so short.
In the case of former New York hospital CEO Dr. George Innes, accused of lewd comments, inappropriate exams and unwelcome advances, the AJC found that although one hospital terminated its relationship with him, it didn't take any action against his ability to see patients in the hospital.
Only actions affecting such "clinical privileges," taken as a "professional review action," are technically reportable.
John Combes, chief medical officer of the American Hospital Association, said taking away a doctor's privileges may mean they can't earn a living. "If you remove those privileges, then they don't have the ability to practice," he said, speaking to the importance of hospital privileges for some doctors.
In other cases the AJC examined, physicians were placed on a "leave of absence" or "administrative leave," rather than being given a reportable suspension.
Notification offers silver lining
In Stulc's case, the hospital had to rely on even more clever interpretations of the law.
According to Maine board and court records, Trover Foundation Regional Medical Center in Kentucky notified Stulc on March 23, 2007, that he was being suspended.
Two patients who were also hospital employees had lodged what officials deemed credible accusations of sexual harassment.
Both complaints constituted violations of a performance improvement plan he'd entered a year earlier.
But the notification offered a silver lining: language suggesting the hospital would not report the suspension to the data bank.
"I was told it was provisional, it was not a true suspension," Stulc told the AJC. He said it also lasted less than 31 days, the length of time that triggers a report.
Stulc said that some of his behavior was inappropriate, and he took responsibility for creating the circumstances in which he found himself. He maintained his innocence, though, and said he never intended his actions to be sexual.
"I encroached on sexual boundaries," he said, "but I did not cross any sexual boundaries, ever."
To "settle and conclude the corrective actions" at Trover, lawyers for Stulc and the hospital wrote up an agreement. Stulc would be reinstated, the investigation would conclude, and then he'd offer his voluntary resignation, effective in a few months -- narrowly escaping the reporting requirements once again by resigning after the investigation had ended.
Baptist Health, which acquired Trover in 2012, provided the AJC a statement saying it follows current reporting guidelines and is prohibited by medical staff bylaws from discussing reviews of physicians.
Trover also agreed that if anyone inquired into the status of Stulc's privileges, it would reply only that "the records of Trover Health System reflect that Dr. Stulc was placed on a work improvement plan. An investigation into his conduct was completed. No final adverse action was taken against Dr. Stulc's privileges. After the completion of this investigation, Dr. Stulc voluntarily resigned from the medical staff with his privileges in good standing."
Which is word for word what the hospital wrote to the Maine board when it inquired about Stulc later that same month.
As for the Maine allegations, Stulc described his looking at pornography as an act of self-sabotage by a burned-out surgeon. He denied the other allegations, and ultimately lost his license for unprofessional behavior and misrepresenting his disciplinary history, rather than sexual misconduct.
The hospital treated the ungloved exam as an infection-control issue. Court records indicate that the patient was never informed of the report.
To Learn More:
License to Betray (by Carrie Teegardin, Danny Robbins, Jeff Ernsthausen and Ariel Hart Atlanta Journal-Constitution)
U.S. Epidemic of Sexually Abusive Doctors Runs Rampant under Medical System's Shroud of Secrecy (by Atlanta Journal Constitution via New York Times)
State Medical Boards Falling Short in Protecting Public from Doctor Sexual Misconduct (by Natalie Grover, Reuters)
State Says Doctors Don't Have to Tell Patients They Are on Probation (by Ken Broder, AllGov California)