Chairman of the Advisory Council on Historic Preservation: Who Is Aimee Jorjani?
Wednesday, April 04, 2018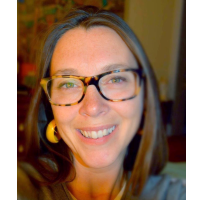 Aimee Jorjani
Aimee Kathryn Mikolajek Jorjani, a former Interior Department staffer in the George W. Bush administration, was nominated March 13, 2018, to chair the Advisory Council on Historic Preservation (ACHP). The council is an independent agency that works with federal, state, local, and tribal governments to address the requirements in Section 106 of the National Historic Preservation Act, which mandates their consideration of historic preservation values when planning activities.
Jorjani was born April 16, 1977, along with her twin brother, Brian, to Julie-Ann and Jim Mikolajek. Jorjani grew up in Milwaukee and graduated from Pius XI High School there in 1995. She then went to Northern Michigan University, earning a bachelor's degree in political science and public relations in 1999.
Jorjani went right into government with a job as a legislative aide to Rep. Paul Ryan (R-Wisconsin). She moved to the Interior Department in 2002 and by 2003 was special assistant for historic preservation there.
As the Bush administration was winding down, Jorjani began studying for her M.A. in historic preservation at Goucher College. While working on her degree, Jorjani worked for the non-profit Preservation Action, a group that lobbies on preservation issues. She earned her degree in 2012. Since then she has been an independent preservation consultant.
Jorjani's preservation work would appear to put her at cross purposes with her husband. She's married to Daniel Jorjani, a former Koch Industries lawyer now serving as the principal deputy solicitor in the Department of Interior. He was instrumental in rolling back an Obama administration regulation blocking development of a copper and nickel mine on the border of the Boundary Water Canoe Area Wilderness in northern Minnesota and an Obama-era interpretation of the 100-year-old Migratory Bird Treaty Act that had empowered federal officials to prosecute oil, gas, wind, and other companies that accidentally kill birds in the course of their business activities.
The couple has three children.
-Steve Straehley
To Learn More:
Meet the Former Koch Adviser Slashing Conservation Safeguards at the Department of the Interior (by Jimmy Tobias, Pacific Standard)