CEO Who Oversaw Mass Vioxx Deaths Now Teaching at Harvard and on Microsoft Board of Directors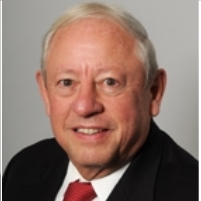 Raymond Gilmartin
Raymond Gilmartin's landing was a soft one after leaving behind an embattled Merck. The one-time top executive of the leading pharmaceutical company, which was engulfed in the Vioxx controversy last decade, splits his time these days between teaching part-time at Harvard and serving on the boards of major corporations.
Gilmartin served as Merck's president and CEO for 12 years (1994-2006) during troubles that stemmed from the company's anti-arthritis medicine Vioxx. Despite knowing that Vioxx was potentially lethal, Merck put it on the market in 1999. Although a Food and Drug Administration study showed that perhaps 55,000 Americans died from heart attacks and strokes after using Vioxx, other sources indicated that upwards of 500,000 people—almost all of them older adults—may have died from the drug, which produced lawsuit after lawsuit against Merck. The company wound up settling for $4.85 billion.
Before it was pulled from the market in 2004, the drug was very profitable for Merck, earning about $2 billion per year in revenue at its peak. It also paid handsomely for Gilmartin, who reportedly made $50 million in just five of his years at the corporate helm.
After retiring from his post, Gilmartin joined the faculty of Harvard Business School, where, according to the school's Web site, he still serves as an adjunct professor, teaching second-year MBA candidates to run businesses just like he did in a course called Building and Sustaining Successful Enterprises.
Gilmartin also serves on the boards of General Mills, Inc., and the Microsoft Corporation.
-Noel Brinkerhoff, Vicki Baker
To Learn More: