California Doctors Will Have to Check Online Database Before Writing Opioid Prescriptions
Wednesday, September 28, 2016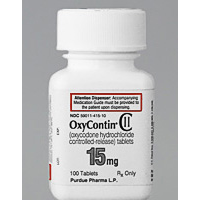 Associated Press
SACRAMENTO, Calif. — California doctors will be required to check a database of prescription narcotics before writing scripts for addictive drugs under legislation Gov. Jerry Brown signed Tuesday that aims to address the scourge of opioid abuse.
The measure attempts to crack down on a practice known as "doctor-shopping," in which addicts visit multiple providers to obtain prescriptions for addictive drugs. The action by the Democratic governor comes amid an intensifying national focus on the problems that stem from prescription and illegal opiates.
The U.S. Centers for Disease Control and Prevention says more than 165,000 people died nationwide from prescription opioid overdoses from 1999 to 2014.
California maintained records of narcotic prescription histories for years in an early, paper version. The database has since been updated, but using it has been optional for physicians, dentists, nurse practitioners and others who write prescriptions.
For 20 years, doctors' influential lobby thwarted efforts to mandate that California prescribers review patients' narcotic prescription histories, housed in the nation's first drug-monitoring program.
That changed this year following a move by state lawmakers to provide additional funding to staff and modernize the program, quieting the disapproval of most health associations. Pharmaceutical companies took no position on the bill.
SB482 by Democratic Sen. Ricardo Lara requires doctors and nurses to check the database for signs of abuse when initially prescribing narcotic painkillers like OxyContin, Vicodin and Percocet, as well as steroids, sleep aides and psychiatric medications. They then have to revisit the database every four months for as long as the drug regimen is continued.
Bob Pack has been advocating for such a mandate since his son Troy, 10, and daughter Alana, 7, were run down and killed in October 2003 by a drugged driver who also had been drinking. The woman was later found to be "doctor shopping."
When Brown was attorney general, Pack persuaded him to move a warehouse of carbon-copy prescription histories online. Pack then focused on getting doctors to use it.
"It's too late for my family, but it's going to help a lot of others and that's the whole point of this program and me pushing all these years," Pack said.
Medical boards will be responsible for enforcing the law, but there is no requirement for doctors to prescribe or withhold medication.
The requirement will take effect six months after the department of justice certifies it is prepared to handle increased use of the program.
"Our office is ready for universal use," Justice department spokeswoman Brenda Gonzalez said.
There were nearly 165,000 users on Sept. 15, Gonzalez said.
More than 20 other states with similar databases require health care providers to check them before prescribing addictive drugs.
To Learn More:
U.S.: 5% of World Population; 80% of Opioid Consumption (by Steve Straehley, AllGov)
Increasing Addiction to Prescription Opioids Fuels Rise in Heroin Overdose Deaths (by Noel Brinkerhoff, AllGov)
1 in 3 Americans on Medicare Use Commonly Abused Opioid Painkillers (by Carla K. Johnson, Associated Press)