U.S.: 5% of World Population; 80% of Opioid Consumption
Monday, December 15, 2014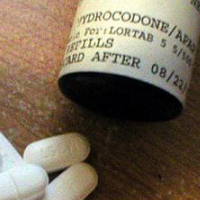 Studies have shown that the United States, with less than 5% of the world's population, uses 80% of the global supply of opioid drugs. A new report has put that use in perspective, pinpointing how Americans' dependence on the drugs has become a national problem.
The way the drugs are being prescribed can sometimes lead to addiction. "Nearly 60% of patients using opioids were taking a combination of drugs that are dangerous and potentially fatal; among these mixtures, almost one in three patients were prescribed anti-anxiety drugs known as benzodiazepines along with an opioid – the most common cause of overdose deaths involving multiple drugs," the report (pdf), published by pharmacy benefit manager Express Scripts, said.
The report also showed that opioids are most often used in more rural areas. The states with the highest average prevalence of opioid use are Alabama, Arkansas, Georgia and Kentucky. The report suggests two explanations for that: One is that more people in those regions suffer from diseases such as obesity and diabetes, two conditions that can result in needing pain medication. The second is that there is less access to specialized medical care and opioids may be prescribed more frequently to compensate for that.
The research did find a 9.2% drop in the number of people using opioid drugs, but the number of prescriptions and the duration of each prescription increased by 8.4%. The decline came from a drop in short-term users of opioids. The number of long-term users, such as cancer patients, held steady.
Another warning sign springing from the report is that those who remain on opioids for more than 30 days tend to keep using them for three years or more. About half those people are using short-term opioids, instead of those formulated for long-term use. Short-term opioid use is more likely to result in addiction.
The report found that generally, the older you are, the more likely you are to use opioid drugs. However, those aged 20 to 44 who use opioids take more of them. They filled an average of 10.3 prescriptions in 2013.
-Steve Straehley
To Learn More:
America's Pain Points (Express Scripts)
A Nation in Pain (Express Scripts) (pdf)
U.S. Doctors Prescribe Opiate Painkillers at Twice the Rate of any other Country…and 500,000 Veterans are Dependent (by Steve Straehley, AllGov)