Assistant Secretary of Labor for Mine Safety and Health: Who Is David Zatezalo?
Tuesday, September 26, 2017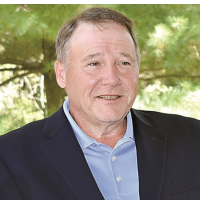 David Zatezalo
In an apparent case of placing a fox in charge of a henhouse, on September 2, 2017, President Donald Trump nominated a coal industry CEO with a record of safety violations to be his administration's top mine safety enforcer. David G. Zatezalo enjoyed a long career as a mining industry executive, including more than ten years as a top official at Rhino Resources, which was repeatedly cited by safety officials for violations of the law.
If confirmed by the Senate, Zatezalo would be assistant secretary of labor and chief of the Mine Safety and Health Administration (MSHA), which is the Department of Labor's lead agency for protecting American miners. He would succeed Joe Main, a United Mine Workers Union safety expert who served the entirety of the Obama administration.
The son of Nancy Lee and George Zatezalo, he was born circa 1955. His father spent most of his career as a math and chemistry teacher, while coaching wrestling, football and golf. Zatezalo grew up in Weirton, West Virginia and graduated Weir High School in 1973. He earned a BS in Mining Engineering at West Virginia University in 1977, and an MBA at Ohio University in 1994.
Although he calls himself a "working man" and touts his brief experience as a coal miner at Consolidation Coal Co. starting in 1974, Zatezalo was in fact a college student from 1974 to 1977, so he never faced the prospect of a life working underground the way most miners do.
Between 1977 and 1998, Zatezalo climbed the greasy pole of corporate advancement, including working for Southern Ohio Coal Co. and in Australia as a general mine manager for giant BHP Coal Ltd., formerly known as Broken Hill Proprietary.
In 1998, Zatezalo returned to the U.S. to work as a general manager at Windsor Coal Co.'s Beech Bottom mine, from November 1998 to April 2001. After that mine closed, Zatezalo was named vice president for Appalachian operations at AEP Coal, which owned Windsor, staying from May 2001 to April 2004.

In May 2004, Zatezalo joined Hopedale Mining, a subsidiary of Rhino Resource Partners LP, as president. He stayed through February 2007, when he became senior vice president and chief operating officer of parent company Rhino Resources, in charge of CAM Mining, Hopedale Mining and McClane Canyon Mining, from March 2007 to August 2009. He was also senior vice president of Eagle Mid Vol. He ended his career as president and CEO of Rhino Resources from September 2009 to October 2013, but continued to serve as chair until retiring in late 2014.
In 2010 and 2011, Rhino was cited repeatedly by MSHA for safety violations, including a November 2010 "pattern of violations" warning letter that cited repeated safety violations, and a second pattern of violations letter in August 2011. In the interim, Rhino had to pay a $44,500 fine after crew leader Joseph Cassell was killed at the Eagle No. 1 Mine when a wall fell on him in June 2011. MSHA concluded that Rhino's efforts to shore up the mine walls were inadequate and cited Rhino for safety violations.
Also in 2011, MSHA found that Rhino was warning workers underground when inspectors were coming, and got a judge to issue an injunction prohibiting this.
Nevertheless, Zatezalo recently insisted to West Virginia reporter John McCabe that under the Obama administration MSHA safety enforcement "policies were wrong," and had been pushed by "elitists," apparently forgetting that MSHA chief Joe Main is a former coal miner and safety expert. He also did not address the fact that, with twelve coal mine deaths already in 2017, mining deaths are on the rise nationally, after dropping for several years following the deaths of 29 miners in the April 2010 explosion at Massey Energy's Upper Big Branch Mine.
Zatezalo has been a vocal proponent for the interests of coal companies, serving as chairman of the Ohio Coal Association and vice chairman of the Kentucky Coal Association.
David Zatezalo is married to Jo Lynn Zatezalo, whom he met in high school and with whom he has three children.
-Matt Bewig
To Learn More:
Trump Nominates Former Coal Exec to Run MSHA (by Ken Ward, West Virginia Gazette)
Trump's Mine Safety Pick Would Be Policing His Friends and Once-Fellow Coal Operators (by Dave Jamieson, Huffpost)
Meet Wheeling's David Zatezalo, President Trump's Nominee For MSHA Chief (by John McCabe, The Intelligencer and Wheeling News-Register)