Assistant Attorney General for the Office of Legal Counsel: Who Is Steven A. Engel?
Friday, February 24, 2017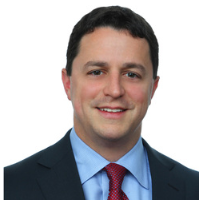 Steven Engel
Steven A. Engel, who last worked in government during the George W. Bush administration, was nominated on January 31, 2017, to lead the Office of Legal Counsel (OLC) in the Department of Justice. The OLC's most important duty is helping to define the legality of decisions made by the president.
Engel is from Port Washington, New York, and graduated from Paul Schreiber High School in 1992. His mother, JoAnn, taught at Yeshiva Har Torah, a middle school in Bayside, New York. His father, Mark, was the president of Langsam Property Services Corporation in the Bronx. He went on to Harvard, where he wrote a regular column for the Harvard Crimson, and earned an A.B. in 1996. He then went to Cambridge, earning an M.Phil. in 1997. Engel then moved on to Yale Law School and earned his J.D. in 2000. While there, he was the essays editor of the Yale Law Journal. He subsequently clerked for a year each with two distinguished jurists: Alex Kozinski of the Ninth Circuit Court of Appeal, then Supreme Court Justice Anthony Kennedy.
In November 2002, Engel went to work for the Kirkland and Ellis firm in Washington. In May 2006, he joined the Bush Justice Department as a deputy assistant attorney general in the Office of Legal Counsel, where he worked on Guantánamo detainee issues. He also authored an opinion that stated the Defense of Marriage Act didn't affect Social Security benefits for children of same-sex couples if the child is deemed by his or her state to be the legal dependent of the beneficiary.
Engel left government with the rest of the Bush administration and became a partner at the Dechart law firm in Washington. He represented Republican governors in U.S. vs. Texas, in which those governors fought the implementation of Deferred Action for Parents of Americans, an Obama program to delay some deportations of undocumented immigrants. He also represented those challenging the individual mandate provision of the Affordable Care Act and a financial services company in a suit brought by the Consumer Financial Protection Bureau.
In 2009, when the Obama administration announced it would no longer refer to terror suspects as "enemy combatants," Engel, who had worked on the legality of holding the suspects, said only the name had changed, but the policy remained much the same as it had in the Bush administration.
In 2004, Engel married Susan Kearns, whom he met while clerking Judge Kozinski. Together they became Supreme Court clerk, he for Justice Kennedy and she for Justice Antonin Scalia. They also joined Kirkland and Ellis together.
-Steve Straehley
To Learn More:
Dechert Snags Bush-Era Deputy Assistant AG (by Richard Vanderford, Law360)