Ambassador to Mauritius and Seychelles: Who Is David Reimer?
Tuesday, October 10, 2017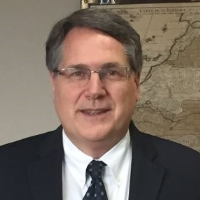 David Reimer
David Dale Reimer, a career Foreign Service officer with long experience in Africa, was nominated September 2, 2017, to be ambassador to Mauritius with additional responsibility for Seychelles. If he's confirmed, it will be his first ambassadorial posting.
Reimer is from Smithville, Ohio. He went to Goshen (Indiana) College, earning a B.A. in history in 1984. Along the way, he participated in a school program in which he went to Belize, which later was one of his first State Department postings. After graduation from Goshen, Reimer attended the University of Pittsburgh, and earned a master's in public and international affairs in 1985.
Reimer went to Washington and worked briefly on Capitol Hill. In 1986, he took a job at the Department of Agriculture as an international affairs specialist, negotiating agriculture science and technical agreements with other nations.
Reimer moved over to the State Department in 1991. In addition to his assignment in Belize, he was posted to Bonn, West Germany early in his career. In 1996, Reimer was made a staff assistant in the department's Economic Bureau. The following year, he was sent to the Foreign Service Institute for intensive economic training. After finishing there in 1998, Reimer was made a financial economist in the Economic Bureau in the Office of Monetary Affairs.
In 2000, Reiner was posted to the consulate in Milan, Italy, as an economic officer and took a similar role in the embassy in Port-au-Prince, Haiti, in 2004. He served as refugee and migration officer at the U.S. mission to the United Nations at Geneva, Switzerland beginning in 2006.
Reimer returned to Washington in 2009 as deputy director of the Africa Bureau/Office of East African Affairs. He did a tour in Baghdad beginning in 2011 as senior refugee coordinator. In 2012, Reimer was made deputy chief of mission at the embassy in Nouakchott, Mauritania.
Reimer was back in Washington in 2014, first on the Board of Examiners for the Bureau of Human Resources, and then the following year as director of the Office of West African Affairs, a post he held until his ambassadorial nomination. In January 2017, he also took responsibility as acting deputy assistant secretary for African affairs.
Reimer speaks French, Italian and German.
-Steve Straehley
To Learn More:
Confirmation Hearing Statement to Senate Committee on Foreign Affairs
Where Are They Now? David Reimer ('84), Director of West African Affairs (Goshen College)