Ambassador of Mexico to the United States: Who Is Gerónimo Gutiérrez?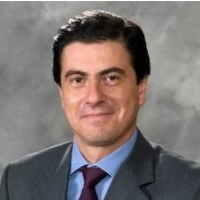 Gerónimo Gutiérrez
In early 2017, the president of Mexico, Enrique Peña Nieto, appointed a new ambassador to the United States—the fifth diplomat to hold the job in the last four years. Gerónimo Gutiérrez was nominated January 13, 2017, ratified by the Mexican Senate February 23, and started work March 2. He succeeds Carlos Manuel Sada Solana, who served for less than a year.
Gutiérrez becomes ambassador at an historic low in U.S.–Mexico relations. President Donald Trump won election last year based in part on demonizing Mexican immigrants to the U.S. Trump has said that he intends to renegotiate the North American Free Trade Agreement (NAFTA), force Mexico to pay for a U.S. wall on the border, deport millions of Mexicans, and slap tariffs on goods from Mexico. During his confirmation hearing, Gutiérrez had this to say:
"During the recent [U.S.] election campaign our country was the subject of positions and actions that cannot be described but as contrary to the kind of relationship we want to build, a relationship of respect, and sometimes they were downright hostile and unacceptable. These positions and actions reflect … a clear ignorance of what Mexico is and what it represents for the United States. But mostly they are contrary to the values ​​that this nation has pushed for decades and at various times in its history have been the grip of its global leadership." [Translation by Google.]
Born in Mexico City on May 13, 1970, Gerónimo Gutiérrez Fernández earned a B.A. in Economics and a B.A. in Political Science at the Instituto Tecnológico Autónomo de México (ITAM), in 1995 and 1996, respectively. He also earned a Master's in Public Administration at Harvard's John F. Kennedy School of Government in 1998, for which he received a Fulbright-García Robles Scholarship.
Gutiérrez has worked for the government of Mexico for 25 years, beginning his career as the head of advisory staff in the Secretaría de Hacienda y Crédito Público (Treasury Department) between 1992 and 1994. In 1995 he was director of President Ernesto Zedillo's Economic Advisory Committee.
Gutiérrez served as financial advisor for the Mexican development bank, Banco de Obras y Servicios Públicos (BANOBRAS) from 1998 to 2000, and simultaneously as director general of the Miguel Estrada Iturbide Foundation, a think-tank sponsored by Mexico's center-right party, PAN (Partido Acción Nacional), from 1998 to 2000.
From July to December, 2000, Gutiérrez worked as part of President-elect Vicente Fox's transition team, and then served as head of the Planning, Communication, and Liaison Unit of the Treasury Department from 2000 to 2002.
As under secretary of state for North America, from January 2003 to December 2006, Gutiérrez coordinated day-to-day affairs with the U.S. and Canada and supervised the operations of more than 50 Mexican consular offices in the region.
From December 2006 to January 2009, he served as under secretary of state for Latin America and the Caribbean. He worked on normalizing Mexico's relations with Cuba, rapprochement with Venezuela, and negotiations with Central American countries.
From February 2009 to February 2010, Gutiérrez served as deputy secretary for Governance and Homeland Security in the Interior Ministry, where be focused on identifying and responding to threats to Mexico's national security. He was a member of the National Security Council's executive committee. In an October 2009 meeting with visiting U.S. officials, according to documents surfaced by Wikileaks, he expressed a pessimistic view of Mexico's war on drugs:
"[Gutiérrez] lamented the pervasive, debilitating fear that is so much a part of contemporary Mexican society, where even people in the Yucatan, with 'European levels of security' are afraid because of the instability in a few distant cities. He expressed a real concern with 'losing' certain regions. It is damaging Mexico's international reputation, hurting foreign investment, and leading to a sense of government impotence, Gutierrez said."
From October 2010 to January 2017, Gutiérrez served as managing director of the North American Development Bank (NADB) in San Antonio, Texas. The bank was created as part of the NAFTA agreement. In this position, he focused on infrastructure development and financing along the U.S.-Mexico border. During his tenure, NADB's loan portfolio grew at an annual rate of 32%, reaching $1.4 billion in 2016. Gutiérrez started at NADB with a five-year term, which in 2015 was extended for an additional two years.
Gutiérrez was previously married to Patricia González. He is now married to Irasema Infante, a senior operations specialist at the Inter-American Development Bank. In addition to his native Spanish, Gutiérrez speaks English and French.
-Matt Bewig
To Learn More:
Mexico Picks Head of North American Development Bank as New Ambassador to the U.S. (by Patrick J. McDonnell, L.A. Times)
Versión Estenográfica de la comparecencia del embajador designado de México ante Estados Unidos de América, Gerónimo Gutiérrez Fernández (Primera Parte) (Transcript of the hearing of the designated ambassador of Mexico to the United States of America, Geronimo Gutierrez Fernandez (Part One)) (Spanish)