Administrator of the Federal Railroad Administration: Who Is Ronald Batory?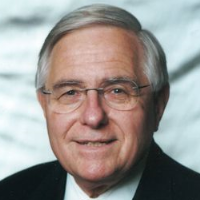 Ronald Batory
The nation's top train man will be a retired railroad executive with nearly 50 years' experience in the industry. The White House announced on July 11, 2017, that President Donald Trump has nominated Ronald L. Batory, recently retired president of Conrail, as the next head of the Federal Railroad Administration (FRA). Located in the Department of Transportation, the FRA is responsible for developing and enforcing railroad safety regulations. If confirmed by the Senate, Batory would succeed Sarah E. Feinberg, who had run the agency since early 2015.
Born January 25, 1950, and raised in Detroit, Ronald Batory was the son of a New York Central Railway car checker and union leader. Lou Batory, who urged his son not to "waste a college education on a railroad." Batory, though, had other ideas. He earned a B.A. in business at Adrian College in 1971 and an M.A. in Industrial Management at Eastern Michigan University in 1975.
Disregarding the paternal advice, Batory took his first job in 1971 as a traveling auditor in freight car accounting for the Detroit, Toledo and Ironton Railroad Company (DT&I). He rose through a series of white collar jobs at DT&I, including three years as administrative assistant to the vice-president of operations, assistant engineer of the track system in Flat Rock, Michigan, industrial engineer manager, and four years as director of material procurement and planning. After the Grand Trunk Western Railway (GTW) bought DT&I in 1980, Batory became a transportation supervisor in Pontiac, Michigan, trainmaster in Toledo, Ohio,, terminal manager in Chicago, district operations manager in Chicago and director of transportation planning in Detroit.
In 1987 Batory left GTW to become general manager of the Chicago, Missouri & Western Railway (CMW), which went bankrupt. Batory helped sell off pieces of the CMW, and when the Chicago-St. Louis part went to Southern Pacific, Southern Pacific hired him to run it as general manager and assistant General manager of its Central Region.
Batory left Southern Pacific when he was hired to be president of the Belt Railway Company of Chicago, where he worked from 1994 to 1998.
In 1997, CSX and Norfolk Southern Corporation recruited Batory to become vice president for operations of Consolidated Rail Corporation (Conrail). He left Southern Pacific in 1998, worked as Conrail VP for six years, and was then president and chief operating officer from 2004 until April 1, 2017.
Batory serves or has served on the board of directors of the Transportation Institute of the University of Denver, the Kansas City Terminal Railway Company, Southern Illinois and Missouri Bridge Company, Arkansas & Memphis Railway Bridge and Terminal Company, Terminal Railroad Association of St. Louis, and American Short Line & Regional Railroad Association. He was president of the American Association of Railroad Supervisors and of the John W. Barriger III National Railroad Library.
Ronald Batory and his wife, Barbara, an interior designer, reside in Mount Laurel, New Jersey, and Santa Fe, New Mexico. They have one adult daughter, Erin Budisak.
-Matt Bewig, David Wallechinsky
To Learn More:
Confirmation Hearing Statement to Senate Committee on Commerce, Science and Transportation
Biographical Disclosure Form (Senate Committee on Commerce, Science and Transportation)
Batory Picked to Lead FRA (by Fred W. Frailey, Trains)
Batory Picked for FRA Chief (by William C. Vantuono, Railway Age)