9/11 Victim's Family Refuses Settlement, Forces Trial on Corporate Responsibility
Sunday, September 12, 2010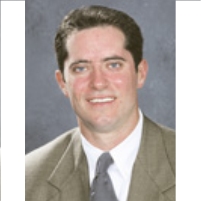 Mark Bavis
Unlike the thousands of other families whose loved ones were killed on September 11, 2001, who have settled out of court, the relatives of Mark Bavis are determined to go to trial in order to prove that the terrorist attacks were an avoidable tragedy caused by corporate negligence.
Bavis, an amateur scout for the Los Angeles Kings hockey team, was killed when his plane, United Airlines Flight 175, crashed into the World Trade Center. Bavis' family contends that he and the other passengers would not have died had United, Boeing and other companies done their jobs and thus thwarted the hijackers who flew the airliner into the South Tower.
Bavis' relatives blame United for ignoring government warnings about terrorist threats,
Huntleigh USA
, the company that was operating the United security checkpoints that day for inadequate screening, and Boeing for manufacturing the cockpit doors that the terrorists managed to get past and take control of the plane.
The Bavis family originally filed their suit in 2002. Last year, U.S. District Judge Alvin Hellerstein told them he would give the go-ahead for a trial. On Friday their lawyers filed papers asking that a trial date be set.
-Noel Brinkerhoff, David Wallechinsky