9 Members of Idaho Legislature Block International Child Support Treaty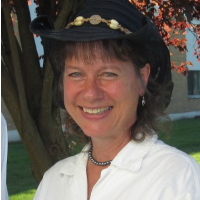 Sheryl Nuxoll (photo: sherylnuxoll.com)
An international agreement to make it easier to enforce child support orders throughout the world is in danger of not being ratified in the United States because of nine conservative lawmakers in Idaho.
The Convention on the International Recovery of Child Support and Other Forms of Family Maintenance has been approved by 32 countries and 19 U.S. states.
But when the treaty came up in the Idaho legislature, nine members of the House Judiciary, Rules and Administration Committee balked at sending legislation endorsing the agreement to the full House for consideration. Without Idaho, the treaty will be dead in the U.S. because all 50 states must approve it.
Republican Sen. Sheryl Nuxoll led the opposition to the measure, testifying to the House committee that it would subject Idaho to Sharia law, according to the Associated Press. Ironically, the measure easily was passed by the state senate.
None of the signatories to the treaty are under Sharia law, but Nuxoll and some of her colleagues claim that some of the countries informally recognize the decisions of Sharia courts. The treaty does allow states to reject cases that don't meet state standards.
Nuxoll previously has boycotted a Hindu prayer in the Idaho senate, saying that Hindus worship false gods, and compared a proposed state health insurance exchange to the Holocaust.
Still other state lawmakers may have reacted negatively to the treaty because of "Idaho's ornery streak, the part of the state's identity that does not like the federal government — or, worse still, foreign governments — telling it what to do," according to The New York Times' Kirk Johnson. Rep. Ryan Kerby said he voted against it because he felt the federal government was implying, "You need to sign it, and if you don't we're going to beat the crud out of you. They were incredibly rude."
If Idaho does not get in line and approve the agreement, federal officials are prepared to punish the state. At stake is $16 million in funding for Idaho's child welfare system, which could be cut off within 60 days unless the legislature changes its mind. The loss of the federal subsidies would cripple Idaho's ability to enforce child support orders against parents. The state may also lose $30 million in block grants, including federal money for the preschool program Head Start.
-Noel Brinkerhoff, Steve Straehley
To Learn More:
Negotiated at The Hague, a Child Support Treaty Falters in Boise (by Kirk Johnson, New York Times)
Officials React After Concerns Over Islamic Law Nix Proposal (by Kimberlee Kreusi, Associated Press)
Convention on the International Recovery of Child Support and Other Forms of Family Maintenance (HCCH)