260 Homeland Security Employees Convicted of Crimes in 2011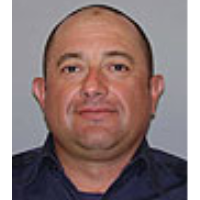 Ricardo Cordero, CBP officer convicted of smuggling illegal aliens
The federal agency in charge of making the U.S. more secure saw a large number of its employees break the law last year.
Three hundred and eighteen workers at the Department of Homeland Security (DHS) were arrested and 260 convicted of various crimes in 2011. The charges ranged from smuggling drugs to obtaining child pornography to committing bribery and threats with a deadly weapon.
According to a report by the inspector general of DHS, the Federal Emergency Management Agency (FEMA) had the largest percentage of DHS workers who broke the law, while Customs and Border Protection (CBP) had many of the most dangerous cases.
In two different instances, an employee of the Transportation Security Administration (TSA) pled guilty to possessing child porn. One was sentenced to 20 months in prison, while the other received 11 years in jail. TSA officer George Loren Thompson was arrested by Minneapolis police for a hate crime after he was caught threatening to kill a young Somali man. He was only the second person to be convicted of violating the Matthew Shepard and James Byrd, Jr. Hate Crimes Prevention Act of 2009. Several other TSA officers were convicted to stealing cash and possessions from passengers.
A CBP agent was caught assaulting a coworker in Arizona, which included pulling his service weapon and pointing it at the victim's head. Another CBP officer "provided drug traffickers with his work schedule and lane assignments, which they used to coordinate their smuggling efforts through his inspection lane." He pleaded guilty and was sentenced to nine years in prison.
An officer with Immigration and Customs Enforcement (ICE) was convicted of illegally importing steroids from China, while another used his off-duty hours to rob drug traffickers.
-Noel Brinkerhoff, David Wallechinsky
To Learn More:
Special Report: Summary of Significant Investigations January 1, 2011, to December 31, 2011 (Department of Homeland Security, Inspector General) (pdf)
Drugs, Guns and Child Porn at Homeland Security (by Aaron Mehta, Center for Public Integrity)
Crossing the Line: Corruption at the Border (Center for Investigative Reporting)