White House Intruder Left His Weapons in His Car, Claimed He was Trying to Help Obama Warn Americans that "Atmosphere was Collapsing"
Wednesday, September 24, 2014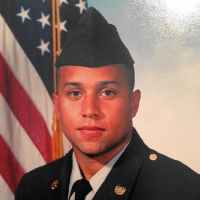 Omar J. Gonzalez
More details have surfaced about Omar J. Gonzalez, the White House intruder and Iraq war veteran with a history of mental illness.
It turns out that Gonzalez, a 42-year-old former military sniper, had 800 rounds of ammunition in his car at the time of his attempt to find President Barack Obama. Gonzalez said he wanted to tell the president that the "atmosphere was collapsing" so he could warn the nation.
His vehicle also contained a machete and two hatchets. Gonzalez left all these weapons behind when he climbed the White House fence, and was carrying only a 3½-inch folding pocket knife when the U.S. Secret Service apprehended him last Friday.
He had engaged in a high-speed chase with the Virginia State Police in July. When they finally stopped his car, Gonzalez was found to have nearly a dozen guns inside his vehicle, including two shotguns, four rifles (at least one sniper rifle), four pistols and a Washington, DC, map with the White House's location marked on it, according to The New York Times. The police confiscated the weapons and arrested him.
Gonzalez also had a run-in with Secret Service in August, when he was found carrying a hatchet in his waistband while walking outside the fence near the White House south lawn. His car was searched at the time, but agents found no weapons. He was not detained, in spite of the incident a month earlier.
The Secret Service announced that it is conducting an investigation into the agency's handling of the incidents.
A 15-year Army veteran from Puerto Rico, Gonzalez served two tours in Iraq, including one that came after he was diagnosed with post-traumatic stress disorder, according to his family. He was also wounded as a result of a roadside bomb attack during the war, and spent at least a year living out of his car after returning home.
"The family's hope is that this sad event brings awareness to the issue of post-traumatic stress disorder and the need for proper treatment," a Gonzalez family member told the Los Angeles Times. "Omar is not some maniac. He's a veteran who needs help."
Gonzalez is currently being held in custody because prosecutors consider him a danger to Obama.
-Noel Brinkerhoff, Danny Biederman
To Learn More:
How Soon We Forget the Veteran Who Attacked the White House (by Ron Fournier, National Journal)
White House Intruder was an Army Vet with PTSD, Family Says (by Louis Sahagun and Evan Halper, Los Angeles Times)
Omar J. Gonzalez, Accused of White House Intrusion, Is Recalled as Good but Troubled Neighbor (by David Montgomery and Manny Fernandez, New York Times)
White House Intruder's Past Raises Concern (by Michael Shear and Michael Schmidt, New York Times)