Wells Fargo Employees Sue Bank for Being Pressured to Open Unneeded Accounts
Monday, September 26, 2016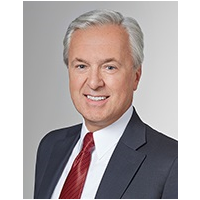 Wells Fargo CEO John Stumpf
By Matt Reynolds, Courthouse News Service
LOS ANGELES — Former and present Wells Fargo employees in California filed a $2.6 billion class action against the bank, claiming they are the "biggest victims" of the bank's policy of opening accounts without customers' knowledge.
On Sept. 8, the Consumer Financial Protection Bureau hit Wells Fargo Bank with a $100 million penalty for secretly and unlawfully opening deposit and credit card accounts. The Office of the Comptroller of the Currency ordered the third largest bank in the nation to pay $35 million. The same day, Los Angeles City Attorney Mike Feuer said that the city had reached a $50 million settlement with the bank over the practice.
Up to 1.5 million deposit accounts were opened without authorization and as many as 565,000 applications were opened that may not have been authorized, Feuer's office said — adding that 5,300 employees had been fired.
On Thursday, Wells Fargo employees filed a class action in Los Angeles County Superior Court claiming that the bank imposed strict quotas on employees across all of its branches. The bank pressured workers to foist up to eight banking products on customers whether they wanted them or not, the complaint says.
According to the filing, the bank's aggressive and illegal sales tactics pushed employees to "breaking point." Wells Fargo CEO John Stumpf saw Wells Fargo stock soar as a result, while thousands of employees earning $12 per hour were left to shoulder the blame for banks' conduct, the 26-page lawsuit says.
"The biggest victims of this scheme are a class of people that nobody else has talked about. The biggest victims of Wells Fargo's scam is the class of victims that were fired because they did not meet these cross-sell quotas by engaging in the fraudulent scam that would line the CEO's pockets," the class says in its lawsuit. "The good employees with a conscience who tried to meet the sales quotas without engaging in fraudulent scams are the biggest victims of this scam. They are the employees that this lawsuit seeks to redress."
Wells Fargo constantly monitors employees to make sure that they are meeting the bank's strict sales quotas, according to the class, and employees who do not meet daily and monthly quotas are told to do "whatever it takes" to meet them.
"Defendants strictly enforced and closely monitored sales quota system that made it difficult for plaintiffs to keep their jobs without resorting to fraud," the class says in the lawsuit.
Wells Fargo fired employees who did not meet the "impossible quotas" to motivate remaining workers and further the scheme, according to the lawsuit.
Claims include termination and retaliation, unlawful business practices and failure to pay wages. The class seeks total damages of $2.6 billion, an injunction and statutory penalties.
Attorney Jonathan Delshad who is representing named plaintiffs Alexander Polonsky and Brian Zaghi did not respond to requests for interviews by phone and email on Friday.
Wells Fargo spokesman Mark Folk declined to comment.
At a Senate Banking Committee hearing this week, Sen. Elizabeth Warren (D-Massachusetts) said that Stumpf should resign and face a criminal investigation. She joined other senators in calling for the Department of Labor to investigate the firing of bank employees.
"OK, so you haven't resigned, you haven't returned a single nickel of your personal earnings, you haven't fired a single senior executive," Warren said to Stumpf on Tuesday. "Instead, evidently, your definition of 'accountable' is to push the blame to your low-level employees who don't have the money for a fancy PR firm to defend themselves."
Thursday's lawsuit follows two shareholder derivative complaints filed against the Wells Fargo board this week in San Francisco County Superior Court.
To Learn More:
Wells Fargo Gets Away with $175 Million Penalty for Racist Lending Practices (by Noel Brinkerhoff, AllGov)
Wells Fargo Accused of Death by Foreclosure (AllGov)
Federal Court Says Wells Fargo Overdraft Fees Are OK in California, but Misleading Customers Is Not (by Ken Broder, AllGov California)