Was Louis Scarcella the Worst Homicide Detective in the Nation?
Tuesday, January 13, 2015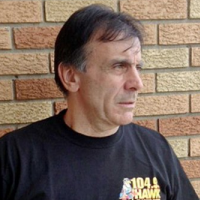 Louis Scarcella (photo: Tom Hays, AP)
Among New York City's "finest" was detective Louis Scarcella, considered a cut above most detectives operating in Brooklyn, or anywhere else in the city. His ability to close tough cases made him legendary, having put away murderers during the crime-ridden era of the 1980s and early 1990s. Today, the retired Scarcella is being looked at much differently as city officials spend millions of dollars to right the alleged wrongs of his police work.
The Brooklyn district attorney's office is now reviewing 70 cases that Scarcella worked on, most of which were investigated two or three decades ago. And what they're finding is that this "star detective" may indeed be guilty of what his accusers have been charging—that he has, over the decades, engaged in witness tampering, forced confessions, and other illegal means of "getting his man" at any cost. Even if it has meant sending the innocent to prison.
Scarcella's most recent case to come under scrutiny involved three half brothers, Robert Hill, Alvena Jennette and Darryl Austin, who will receive a combined $17 million from the city for being wrongly convicted.
The men collectively spent 60 years in prison before their convictions were vacated last May. One of them, Austin, died while still behind bars. His relatives will receive $3.85 million for his 13 years of incarceration, while Hill will get $7.15 million for his 27 years of imprisonment and Jennette will receive $6 million for the 20 years he was locked up.
Scarcella "used the same witness, a crack addict named Teresa Gomez, in the cases against the half brothers," according to The New York Times. "She was a witness in six of Mr. Scarcella's cases, and her testimony tended to contradict physical evidence and other witnesses' accounts."
Another person wrongly convicted as a result of Scarcella's faulty detective work was David Ranta, who was found guilty of killing a Brooklyn rabbi in spite of there being no physical evidence. Ranta had served 23 years in prison before it became apparent to prosecutors that he wasn't, in fact, guilty of murder. The city awarded him $6.4 million as a result of that miscarriage of justice.
City officials say they are sorry that, thanks to detective Scarcella, so many New York citizens may have been convicted for crimes they didn't commit. But they are also a bit worried about the financial hit the city is taking by having to make numerous multi-million-dollar payouts.
"Clearly, our heart goes out to those who have been wrongfully incarcerated," city comptroller Scott M. Stringer told The New York Times. "We are also very concerned about the impact these cases will have on the fiscal health of the city."
-Noel Brinkerhoff, Danny Biederman
To Learn More:
New York City Settles Three Brothers' Wrongful Conviction Cases for $17 Million (by Benjamin Weiser and Stephanie Clifford, New York Times)
Scarcella Takes Stand in Defense of His Actions in Disputed '91 Murder Case (by Stephanie Clifford, New York Times)
The Tragedy of Louis Scarcella (by Albert Samaha, Village Voice)
Brooklyn's Baddest (by Sean Flynn, GQ)
Was Tammy Alois the Worst Police Detective Ever? (by Noel Brinkerhoff, AllGov)