U.S. Oil Production Braces for Sharpest Drop in 24 Years
Sunday, September 13, 2015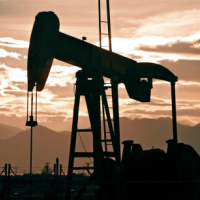 Oil pump site near Frederick, Colorado (photo: Ed Andrieski, AP)
The oil boom in the United States, spurred primarily by shale oil production in the upper Midwest, is about to bust.
The International Energy Agency (IEA) predicts that the supply of oil produced outside OPEC sources, primarily in the United States, Russia and the North Sea, will fall next year to its lowest level since 1992. The reason for the decline is the fall in price caused by a huge surplus of oil. Some of the oil now being removed from the ground costs more to produce than the $45 or so per barrel producers are getting now. "After expanding by a record 1.7 million barrels a day in 2014, the latest price rout could stop U.S. growth in its tracks," the agency reported. U.S. output of shale oil will fall by almost 400,000 barrels per day in 2016.
The cheap oil won't last forever. OPEC producers such as Saudi Arabia can control prices by throttling production. Demand for oil is still high in the United States as well, with gasoline demand at an eight-year high, coinciding with the end of the recession that began at the end of the George W. Bush administration.
But for now, the IEA says the big producers are keeping prices low with the hopes of driving out the more expensive production, such as the U.S. shale fields and oil produced via fracking. The end of sanctions against Iran might put more of that country's oil on the world market as well, according to Grant Smith of Bloomberg.
-Steve Straehley
To Learn More:
IEA Sees Oil Supply Outside OPEC Falling by Most Since 1992 (by Grant Smith, Bloomberg)
Oil Market Report (International Energy Agency)
U.S. On Track to Become the World's Biggest Producer of Liquid Petroleum (by Noel Brinkerhoff, AllGov)