U.S. On Track to Become the World's Biggest Producer of Liquid Petroleum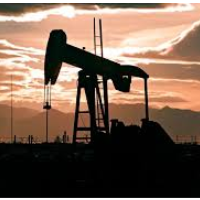 Fracking site in Colorado (photo: Ed Andrieski, AP)
Move over Saudi Arabia, there's about to be a new king of liquid petroleum in the world: the United States.
With U.S. production booming, experts predict Saudi Arabia will be surpassed in the production of oil, ethane, propane and other liquid fuels by its No. 2 rival this month or next, the Financial Times (FT) reports.
As of August, American and Saudi companies were nearly even in their output of 11.5 million barrels a day. If the U.S. does pass up Saudi Arabia, it will be the first time that's happened since 1991.
American oil corporations have significantly increased oil production since last decade thanks to hydraulic fracturing (fracking) and other developments in drilling technology that opened up previously untouched reserves in Texas and North Dakota and known, but harder-to-reach deposits elsewhere.
Expanded oil exports have helped reduce the U.S. trade deficit, while shrinking the nation's need to import petroleum from volatile regions like the Middle East. Imports are expected to account for only 21% of U.S. liquid fuel consumption next year, down from 60% in 2005, the FT's Ed Crooks and Anjli Raval reported.
The increased production is causing a fall in the price of oil. The benchmark Brent crude was at $95.60 a barrel last week, down nearly 25% from its peak of more than $125 in early 2012.
But with the increased production from fracking has come contaminated groundwater and even earthquakes in some areas where the technique is used.
-Noel Brinkerhoff
To Learn More:
U.S. Poised to Become World's Leading Liquid Petroleum Producer (by Ed Crooks and Anjli Raval, Financial Times)
U.S. Seen as Biggest Oil Producer after Overtaking Saudi Arabia (by Grant Smith, Bloomberg)
Energy: The Indispensable Country (by Ed Crooks and Anjli Raval, Financial Times)
U.S. Now Leads the World in Oil and Gas Production (by Noel Brinkerhoff, AllGov)