U.S. Fertility Rate Hits All-Time Low
Wednesday, December 17, 2014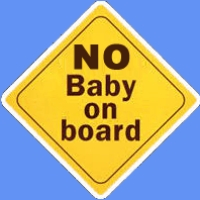 Birth rates have continued to decline in the United States, dropping in number and rate over the past seven years.
Last year, 3.93 million births were recorded in the country. That total represented a slight drop from 2012 but a much more significant one compared to 2007.
The fertility rate, defined by the Centers for Disease Control and Prevention (CDC) as the "number of births per 1,000 women aged 15–44," has fallen 9% since then. It is now at an "all-time low," according to the CDC.
The CDC also reported that birth rates reached record lows in 2013 among women under age 30. But the rate did go up "for most age groups 30 and over."
A demographic breakdown revealed that the number of births has dropped for whites, Hispanics and blacks since 2007.
Fertility rates have dropped more rapidly from 2007 through 2009 than it did during any 2-year period in more than 30 years. During that 24-month stretch, the rate of fertility rate fell 4%, from 69.5 to 66.7 births per 1,000 women in the 15–44 age range.
The most rapid drop in the fertility rate was seen in the western and southeastern United States. However, in every state, including the District of Columbia, rates had decreases or were unchanged. In terms of population groups, it was Hispanic women who experienced the biggest rate reduction.
-Noel Brinkerhoff, Danny Biederman
To Learn More:
Births in the United States, 2013 (Centers for Disease Control and Prevention)
Data Brief 60: Recent Decline in Births in the United States, 2007–2009 (Centers for Disease Control and Prevention)
U.S. Birth and Abortion Rates Plunge to Record Lows (by Noel Brinkerhoff, AllGov)