U.S. Birth and Abortion Rates Plunge to Record Lows
Sunday, December 02, 2012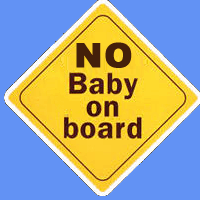 Americans are having fewer babies than ever, and abortion can't be blamed for the record low rate.
The U.S. birth rate (measured as the annual number of births per 1,000 women ages of 15 to 44) in 2011 was 63.2, the lowest level since reliable records were established in 1920.
The Pew Research Center said the birth rate overall declined 8% from 2007 to 2010, during which time the nation struggled through the Great Recession. The rate dropped even more for foreign-born women (14%) and female Mexican immigrants (23%).
Not only did the birth rate drop significantly, but so did the abortion rate, according to new data from the Centers for Disease Control and Prevention.
Between 2008 and 2009, the rate at which women aborted pregnancies fell 5%, bringing the rate down to an all-time low. Along with the abortion rate going down, the abortion ratio, which measures the number of pregnancies terminated for every 1,000 live births, declined 2%.
-Noel Brinkerhoff
To Learn More:
U.S. Birth Rate Falls to a Record Low; Decline Is Greatest Among Immigrants (by Gretchen Livingston and D'Vera Cohn, Pew Research Center)
U.S. Birthrate Plummets To Its Lowest Level Since 1920 (by Tara Bahrampour, Washington Post)
Surprise! The Abortion Rate Just Hit An All-Time Low. (by Sarah Kliff, Washington Post)
U.S. Birth Rate Lowest in History (by Noel Brinkerhoff and David Wallechinsky, AllGov)
Teen Pregnancy Rate Lowest in At Least 90 Years (by David Wallechinsky and Noel Brinkerhoff, AllGov)