Terrorists, Spies, Whistleblowers Treated the Same by Obama Administration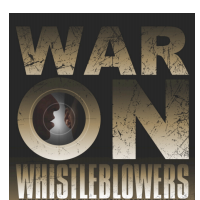 War on Whistleblowers (film by Robert Greenwald)
The Obama administration has quietly developed a new policy addressing threats to the nation that lumps whistleblowers in with terrorists and spies.
Labeled "insider threats," government workers who leak classified information are now in the same camp as anyone committing espionage or terrorism against the U.S.
According to the National Insider Threat Policy, an insider threat is anyone who "will use his/her authorized access, wittingly or unwittingly, to do harm to the security of the United States. This threat can include damage to the United States through espionage, terrorism, [or] unauthorized disclosure of national security information."
Steven Aftergood at Secrecy News wrote: "One of the implications of aggregating spies, terrorists and leakers in a single category is that the nation's spy-hunters and counterterrorism specialists can now be trained upon those who are suspected of leaking classified information."
The policy instructs agency directors to grant insider threat program personnel access to "all relevant databases and files" needed to identify, analyze, and resolve insider threat matters.
-Noel Brinkerhoff
To Learn More:
Insider Threat Policy Equates Leakers, Spies, Terrorists (by Steven Aftergood, Secrecy News)
National Insider Threat Policy (White House)
Obama Anti-Whistleblower Program Requires Federal Employees to Report Suspicions of other Employees or Risk Punishment (by Noel Brinkerhoff and Danny Biederman, AllGov)