Studies Showing No Health Risk from Wind Energy Turbine Noise Conflict with Claims of Vermont Residents
Thursday, October 13, 2016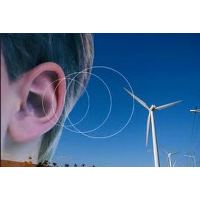 (photo: Mothers against Wind Turbines)
By Dave Gram, Associated Press
SHEFFIELD, Vt. (AP) — Once it was just another cabin on a Vermont hillside. Now it's an emblem in the debate over noise from the growing wind energy industry.
Studies have repeatedly found no evidence connecting noise from wind power turbines to human health problems. But critics question the soundness of those studies. Among them are Steve and Luann Therrien, who say a wind farm near their home made their lives hell.
The case has created a fissure among environmentalists in this liberal state with a reputation for green thinking, pitting those who see wind energy as key to reducing reliance on pollution-spewing fossil fuels against those convinced audible noises and inaudible "infrasound" present health threats to those living nearby. And each side questions the objectivity of the other's research.
The Therriens' old cabin is up 5 miles of dirt road from town, but is just a quarter-mile from a rural stretch of Interstate 91. The highway noise largely didn't bother them.
But after the 16 turbine towers of the Sheffield Wind Project went up on a nearby ridgeline in 2011 — the closest about three-quarters of a mile away and five within a mile — things changed, the Therriens say.
Deep in the night, when things were quiet on the highway, a low hum came from the opposite direction, punctuated occasionally by louder noises, the Therriens say. Soon, they say, they and their two small children were plagued by sleeplessness, nausea and other problems.
"The vertigo was pretty much all the time, but if we had a lot of noise, the dry heaves would be more often," Luann Therrien said.
Steve Therrien gave up his job as a trash truck driver — too sleepy to drive, he said. They abandoned their home in 2014 and have been unable to sell it.
A group opposed to large-scale wind projects, Energize Vermont, is planning to set up sound monitoring equipment at the Therriens' former home to try to document their concerns with data.
Vermont Gov. Peter Shumlin and fellow Democrats who control the Legislature have promoted renewable energy. Three big wind power projects — all of which have drawn complaints similar to the Therriens' — have been built on Vermont mountaintops during Shumlin's six years in office, with five more in planning or construction. The state is pursuing a goal of 90 percent renewable energy by 2050.
Luann Therrien said the couple has not sued turbine owners because they can't afford to hire a lawyer and have not found one willing to take the case for free.
But another person living near the Sheffield Project, Paul Brouha, has sued, saying the noise is "out of character with the surrounding area, is excessively loud and continues unabated for long periods of time both day and night."
Brouha declined to comment, citing the pending lawsuit. Lawyers for the turbines' owners have denied his claims in court filings.
The Therriens — he is 54, she is 47 — and their two young children now live in nearby Derby and receive government assistance. The toll from his years of work as a trash collector, coupled with the more recent health problems, means he can't work, Steve Therrien said. Luann Therrien said she has been depressed since the symptoms took hold.
A psychiatric nurse practitioner who has treated the Therriens wrote in a letter this year that both "suffer from a form of trauma-induced and stressor-related disorder." The nurse compared their condition to post-traumatic stress disorder, saying the wind turbines caused lasting sleep and mental health issues.
The Therriens are now activists. They founded the group Victims of Industrial Wind and post frequently on social media. Luann traveled to the Statehouse last winter to testify to a Senate committee, and they go occasionally to testify at public hearings in other communities.
Vermont's health commissioner, Dr. Harry Chen, told lawmakers this year that "no scientific research has been able to demonstrate a direct cause-and-effect link between living near wind turbines, the noise they emit, and physiological health effects."
Studies commissioned by public health agencies in Canada and Australia have reached similar conclusions, though Australia's National Health and Medical Research Council suggested more research could be done on possible health effects for those living closest to wind farms.
Since July, more than 100 doctors, other scientists and activists worldwide have signed a letter urging the World Health Organization to recommend new sound guidelines for wind turbines.
State regulators in Vermont have adopted a standard acceptable wind turbine noise level averaging 45 decibels during the course of an hour, quieter than a normal conversation.
Renewable energy supporters, including the Vermont Public Interest Research Group, have attacked the plan for sound monitoring research at the Therriens', saying it won't be objective.
Mark Whitworth, board president of Energize Vermont, which is sponsoring the research, has said it will start with some built-in assumptions.
"We would like to understand how they bake prejudice or bias into their monitoring program," he said.
Separately, lawmakers this year appropriated $50,000 for sound-monitoring equipment to be used by Lyndon State College, providing the college finds matching funds.
Renewable energy supporters also argue there would be a conflict of interest because Ben Luce, the professor expected to lead the research, is on the board of Energize Vermont.
In an interview, Luce said it has not been determined whether the Therriens' property would be used in the college's research. And, he added, he would have no personal financial stake in the outcome, unlike industry consultants.
To Learn More:
New Federal Wind-Energy Rule Would Allow Killing of Thousands of Federally-Protected Eagles (by Matthew Daly, Associated Press)
Energy Distributions Can't Keep up with Wind Energy Production (by Matt Bewig, AllGov)