Republicans Drifting more and more to the Right While Democrats Remain the Same
Wednesday, January 02, 2013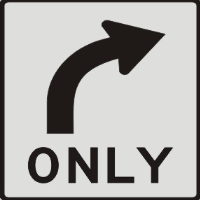 One might assume that the partisanship that has seized up Congress came about because Democrats became more liberal and Republicans more conservative over the years. But that's not entirely the case.
Using something called the DW-nominate score, Nate Silver at FiveThirtyEight found that GOP lawmakers have moved to the right every year since 1977. But Democrats have largely remained the same in terms of liberal ideology.
The DW-nominate score, a system created by Howard Rosenthal and Keith Poole and maintained at Voteview.com, rates politicians on a scale from -1 (very liberal) to 1 (very conservative).
Silver's analysis of elections over last four decades revealed that House Republicans climbed from 0.4 on the DW nominate scales after the 1992 elections to near 0.7 in the last congress.
"That type of charge towards polarization is historically unusual over data that stretches back 130 years," wrote The Guardian's Harry Enten after reviewing Silver's work.
Senate Republicans have also become more conservative, going from 0.3 to 0.5 on the scale. Meanwhile, Democrats in the House and Senate "are hovering around that -0.4 score – as they were 20 years ago," Enten noted.
The rightward drift of the Republicans can be partially attributed to the remapping of House districts into increasingly partisan populations in which one party overwhelmingly dominates. From the Republican perspective this means that primary elections are more important than general elections, and incumbents are more worried about defending themselves against primary opponents from the Right than they are about the Democrats they face in November contests.
-Noel Brinkerhoff, David Wallechinsky
To Learn More:
As Swing Districts Dwindle, Can a Divided House Stand? (by Nate Silver, FiveThirtyEight)
How Polarisation In Washington Affects A Growing Feeling Of Partisanship (by Harry Enten, The Guardian)