Postal Service Audit Blames Increase in Complaints about Rude Employees on Promotion by Seniority; Union Blames Understaffing
Thursday, February 12, 2015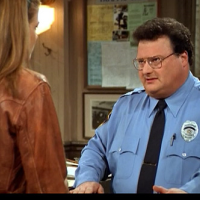 Postal worker Newman from TV's "Seinfeld" (photo: NBC/Castle Rock)
The U.S. Postal Service (USPS) has a problem with "rude" employees manning their customer service windows. But there is serious disagreement over the cause of this problem.
The USPS inspector general (IG) said the agency has so many inconsiderate workers that, by driving away unhappy customers, it could lose nearly $300 million in fiscal 2015, according to its report (pdf).
The IG put the blame on a system that promotes people into customer service jobs based on their seniority, as opposed to whether they're actually qualified for the work. This system is favored by the postal workers union which, unsurprisingly, ignored the issue of rudeness and focused on long wait times, laying the blame on understaffing rather than seniority.
"The No. 1 complaint of postal customers is the waiting time in line, which is caused by understaffing," Clint Burelson, the American Postal Workers Union's clerk craft director, told Government Executive. "We urge postal management to correct this problem and give the people the service they want and deserve."
The IG also noted that once a rude worker is in place, "resolving serious issues related to that employee, such as persistent discourteous behavior, can be difficult and time-consuming."
The report states that USPS' negative customer feedback went up 9% from FY 2012 to FY 2013, and that 20% of customers said they were treated "worse than other retailers" at their post office.
The USPS could spend more time and money on training customer service reps, according to the IG office, instead of relying on an "informal" process of management sometimes giving feedback to workers.
As for USPS' take on the report, management pretty much blew it off, saying the findings were "irrelevant" because the IG relied on data from old surveys no longer in use.
It also disputed the IG's projected $300 million loss, saying that just because 20% of USPS customers felt they were treated poorly by postal employees does not necessarily mean that they will no longer give their business to the post office.
-Noel Brinkerhoff
To Learn More:
'Rude' Postal Employees Could Cost USPS $300 Million This Year (by Eric Katz, Government Executive)
Window Retail Customer Service Audit Report (U.S. Postal Service Inspector General) (pdf)
Postal Service Bypasses Union Workers in Deal with Staples (by Noel Brinkerhoff, AllGov)