On Eve of Early Voting Launch in Ohio, U.S. Supreme Court Imposes Limits Sought by Republicans
Thursday, October 02, 2014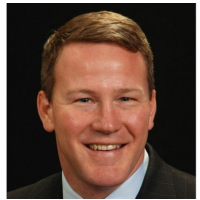 Jon Husted (photo: Ohio Secretary of State's Office]
Conservatives in Ohio and across the nation won a victory from the U.S. Supreme Court this week when it restored new restrictions on early voting in the Buckeye State.
State GOP lawmakers and Ohio Secretary of State Jon Husted sought to roll back early voting from 35 days before Election Day to 28. Republicans claim the changes will combat voter fraud and make elections less expensive. However, there is no evidence that the changes will have any effect on voter fraud, which is quite rare in any case. Voting rights organizations have objected to the changes, arguing Republicans have sought to disenfranchise minorities by restricting access to casting their ballots. Minorities and working class voters, who tend to lean Democratic, prefer to cast votes at nights and on weekends.
Their legal challenge won them a victory in a lower federal court, which restored the 35-day rule in Ohio. But the state appealed the ruling to the Supreme Court, where the conservative wing reversed the earlier decision. The action means Ohio will likely use the 28-day limit for the November election.
The expanded voting days were put into effect after the 2004 Ohio general election. Then, people stood in lines for hours waiting to vote and some never got the chance to do so. Ohio went narrowly for President George W. Bush that year.
USA Today reported that the high court's ruling "has potential implications for other states, including Wisconsin, North Carolina, Texas and Arkansas," which have adopted laws similar to Ohio's.
"In Wisconsin, Texas and Arkansas, state efforts to impose photo ID requirements are being challenged, while in North Carolina, cuts in early voting, same-day registration and provisional balloting are in court. The Wisconsin case is likely to be the next one appealed to the Supreme Court; lower courts have ruled that the state can impose the ID rules this year," USA Today's Richard Wolf wrote.
Twenty-two states, mostly controlled by Republicans, have approved restrictions on voting over the past four years, according to the Brennan Center for Justice at New York University School of Law.
-Noel Brinkerhoff
To Learn More:
A Divided Supreme Court Delays Early Voting in Ohio (by Richard Wolf, USA Today)
Supreme Court Rules 5-4 for Republican Plan to Limit Early Voting in Ohio (by Robert Barnes, Washington Post)
Federal Judge Orders Ohio to Reinstate Early Voting (by Steve Straehley, AllGov)