New York Appeals Court Calls for End to Police Stop-and-Frisk Tactics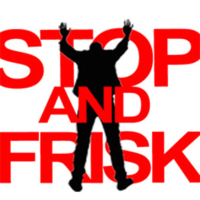 By Rose Bouboushian, Courthouse News Service
(CN) — Two New York City police unions failed to convince a state appellate court that a law prohibiting controversial stop-and-frisk tactics is at odds with longstanding criminal procedure rules.
Twelve years ago, the New York City Council passed a law prohibiting its law enforcement officers from engaging in racial or ethnic profiling — i.e. basing police action on race, ethnicity, religion or national origin, rather than an individual's behavior.
Yet Local Law No. 30, passed in 2004, did not provide any enforcement mechanism, like a cause of action against individual officers.
Driven by "concern about the [New York Police Department's] NYPD's growing reliance on stop-and-frisk tactics and the impact of this practice on communities of color," the City Council passed Local Law No. 71 in 2013.
The number of stops by the NYPD had skyrocketed from about 97,000 in 2002 to more than 601,000 in 2010, according to the council.
"Black and Latino New Yorkers face the brunt of this practice and consistently represent more than 80 percent of people stopped despite representing just over 50 percent of the city's population," the council said.
Discriminatory policing "alienates communities from law enforcement, violates New Yorkers' rights and freedoms, and is a danger to public safety," the council added.
The law expanded the list of protected characteristics to include "actual or perceived race, national origin, color, creed, age, alienage or citizenship status, gender, sexual orientation, disability, [and] housing status."
Additionally, the law allows victims to file an administrative complaint with the City Commission on Human Rights or a civil suit for injunctive and declaratory relief against officers or agencies.
Soon after the law became effective, two police unions, Patrolmen's Benevolent Association of the City of New York Inc. and Sergeant's Benevolent Association, challenged it.
They said the law is preempted by the Criminal Procedure Law (CPL).
The New York Supreme Court rejected that argument, and the unions appealed.
But the state's intermediate appeals court affirmed the lower court's ruling Thursday.
"We have great respect and appreciation for the important contributions of police officers who enforce our laws and protect us all daily at risk to their own personal safety," Judge Rolando Acosta wrote for the four-judge panel. "However, we also recognize the city's legitimate interest in protecting New Yorkers from discriminatory law enforcement."
The local law essentially prohibits "bias-based profiling," the unanimous ruling states.
"Nowhere in the CPL is there language specifically permitting police officers to engage in such discriminatory conduct," Acosta wrote.
The CPL does not permit police officers to use protected status as "the determinative factor" in initiating a stop, the ruling states.
"Plaintiffs fail to point to any case in which a court has found reasonable suspicion where race was the determinative factor in initiating a law enforcement action," Acosta wrote (emphasis in original). "Nor could they, because courts evaluating reasonable suspicion do not look to an officer's subjective intent, but assess the reasonableness of the officer's conduct based on the totality of the circumstances."
There is no direct conflict between the local law and the CPL, the ruling states.
"As the Court of Appeals has declared, 'Discriminatory law enforcement has no place in our law,'" Acosta wrote. "Local Law 71 is a step toward making that promise ring true."
City Law Dept. spokesman Nick Paolucci said "We are pleased that the court has upheld the Council's authority to pass this important anti-discrimination law."
The unions' New York-based attorneys, James McGuire and Paul Kingsbery with Dechert, and Anthony Coles, Courtney Saleski, and Adam Brown with DLA Piper, did not return requests for comment Friday.
The Patrolmen's union represents more than 22,000 NYPD officers, while the Sergeant's union represents about 13,000 active and retired NYPD sergeants.
To Learn More:
Reforms to NYPD Stop-and-Frisk Program Hampered by Uninformed Officers, Officials (by Colleen Long, Associated Press)
Only 3% of 2.4 Million Stop-and-Frisk Incidents in New York Led to Convictions (by Noel Brinkerhoff, AllGov)
Intimidation of Minorities Said to be Intent of NYPD "Stop and Frisk" Program (by Noel Brinkerhoff and Danny Biederman, AllGov)
NYPD Practice of Stopping and Frisking Pedestrians Is Ruled Unconstitutional (by Noel Brinkerhoff and Danny Biederman, AllGov)