New Texas Law to Allow Guns in University Classrooms
Friday, February 19, 2016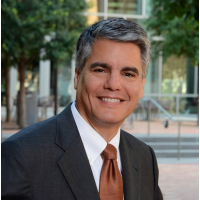 University of Texas President Gregory Fenves (photo: UT-Austin)
By Jon Herskovitz
AUSTIN, Texas (Reuters) - The University of Texas president approved plans on Wednesday that would allow for licensed concealed handgun holders to bring pistols into classrooms, saying he has been forced to do so under a new law approved by the state's leaders.
On Aug. 1, 2016, a so-called state "campus carry" law goes into effect allowing people 21 and older with a concealed handgun license to carry handguns in classrooms and buildings throughout the University of Texas system, one of the nation's largest with an enrollment of more than 214,000 students.
"I do not believe handguns belong on a university campus, so this decision has been the greatest challenge of my presidency to date," University of Texas President Gregory Fenves said in a statement.
The new policies set aside places in the university system that would be gun exclusion zones, such as certain laboratories and patient healthcare areas, where the carrying of handguns would be prohibited.
Classrooms will not be included in the exclusion zones under the 25 recommendations the president approved.
Governor Greg Abbott, a Republican, has said the law could prevent mass shootings because someone with a licensed concealed weapon could be on campus ready to confront a potential gunman.
Professors protested the law with some saying they feared discussing grades with a pistol-packing student, while others said youths and firearms were a deadly combination. Fenves said he also heard complaints from students, parents and alumni.
"As a professor, I understand the deep concerns raised by so many. However, as president, I have an obligation to uphold the law," he said.
The policies also call for barring concealed carrying of handguns in campus university residence halls in most circumstances, reasoning its halls are mostly for people under 21, and shared bedrooms present a special danger of accidental loss, theft or misuse of firearms.
However, in December, Republican Attorney General Ken Paxton said he views such a policy as illegal.
The law allows for private colleges to opt out of campus carry and most of the state's best-known private universities have done so.
The law is due to take effect on the 50th anniversary of one of the deadliest U.S. gun incidents on a U.S. college campus when a student named Charles Whitman killed 16 people by firing from a perch atop the clock tower at the University of Texas at Austin, the state's flagship public university.
To Learn More:
Real Guns Welcome in Texas College Dorms, But Candles, Toasters and Squirt Guns are Banned (by Noel Brinkerhoff and Steve Straehley, AllGov)
20 Teachers and Staff Will Carry Guns When Doors Open to Kids at Arkansas School This Fall (by Danny Biederman and Noel Brinkerhoff, AllGov)
Insurance Company Refuses to Insure Schools with Armed Employees (by Matt Bewig, AllGov)
Fontana School Police Buy Assault Weapons, but Don't Tell District Board (by Ken Broder, AllGov California)