Native American Tribe Sues Town for Disposing of Ancestral Bones as "Free Dirt"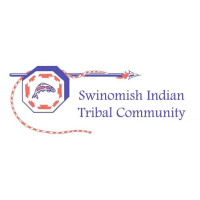 The Swinomish Tribe in Washington state is suing a Seattle suburb after a local roadway project disrupted sacred ground and burial remains, culminating in the town trying to give away "free dirt" that contained bones and artifacts.
The Swinomish Indian Tribal Community filed a federal class action case against Oak Harbor and three construction firms, Strider Construction Co., Perteet Inc. and KBA Inc., claiming the defendants refused to stop the roadwork after uncovering a burial ground on March 8, 2011. The Swinomish lived on the site until 1855, when they were moved to a reservation.
Oak Harbor and the construction companies tried to dispose of the soil containing human remains and burial goods by offering "free dirt" for landscaping projects.
State law requires any construction to halt if graves or remains are found.
Financial incentives purportedly kept the town from stopping the work, according to the tribe. The plaintiffs seek $9 million in damages.
-Noel Brinkerhoff
To Learn More:
Tribe Outraged at City's 'Free Dirt' Offer (by June Williams, Courthouse News Service)
Swinomish Tribe Lawsuit Names Oak Harbor and Job's Contractors (by Jessie Stensland, Whidbey News Times)
Swinomish Seek $9 Million in Damages from City of Oak Harbor (by Jessie Stensland, Whidbey News Times)