More U.S. Deaths from Prescription Drug Abuse than from Heroin and Cocaine Combined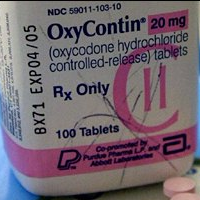 In another sign of how big America's prescription drug overdose problem has become, deaths stemming from the aforementioned outnumber all heroin and cocaine overdoses combined.
In addition to eclipsing heroin and cocaine-related deaths, fatalities involving prescription pills quadrupled between 1999 and 2010, according to a new report from Trust for America's Health, a nonprofit organization in Washington that studies health policy.
The study says more than six million people abuse prescription pills in the United States, and overdose deaths have at least doubled in 29 states, where they now exceed fatal car crashes.
In 10 of those states, rates tripled; in four of them, they quadrupled.
"We've been struck how quickly this probably has emerged…it warrants a strong public health response," Andrea Gielen, director of the Johns Hopkins Center for Injury Research and Policy in Baltimore, who served as a consultant for the report, told the Christian Science Monitor. "We're concerned about preventing misuse or overdoses, which are very real and heart-wrenching problems that have been skyrocketing recently."
The two areas of the U.S. with the highest rates of prescription-drug overdoses are Appalachia and the Southwest.
West Virginia leads the nation, with 28.9 deaths per every 100,000 people. Prescription overdoses have skyrocketed in the state by 605% since 1999.
New Mexico, Kentucky, Nevada and Oklahoma also have rates similar to West Virginia.
Men between the ages 25 and 54 are most likely to abuse drugs like OxyContin, Percocet, and Vicodin. But rates among female abusers are accelerating, increasing by 400% over the past 14 years.
-Noel Brinkerhoff
To Learn More:
Prescription Drug Abuse Now More Deadly than Heroin, Cocaine Combined (by Mark Guarino, Christian Science Monitor)
Prescription Drug Abuse: Strategies to Stop the Epidemic (Trust for America's Health)
New FDA Painkiller Labeling Rules Seen as Good PR but Bad Medicine (by Noel Brinkerhoff and Danny Biederman, AllGov)
Drug Czar Kerlikowske Suddenly Discovers Prescription Drug Death Crisis (by Noel Brinkerhoff and David Wallechinsky, AllGov)
Drugs Now Cause more Deaths than Car Crashes (by Noel Brinkerhoff, AllGov)