Drug Czar Kerlikowske Suddenly Discovers Prescription Drug Death Crisis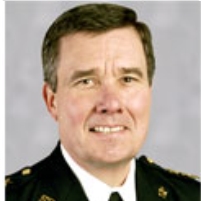 Gil Kerlikowske
Admitting the issue deserved his attention much sooner, White House drug czar
Gil Kerlikowske
told Congress this week that prescription drug abuse is "a national crisis" that must be addressed.
What he should have said was that it wasn't on his radar, because health officials and activists across the country have been trying to call attention to the problem for years. Prescription opioid pain killers caused more overdose deaths in 2007 than heroin and cocaine combined. In 2008, almost 1,000 people died from taking Oxycodone in Florida alone.
Although poor Americans have been dying by the thousands because of prescription drugs, it apparently took the death of Whitney Houston to catch Kerlikowske's attention. "I think it is what we might call a teachable moment when someone passes," he said, "particularly someone as highly thought of and such an incredible performer as Whitney Houston."
Prescription drug overdoses, often involving OxyContin, have become the leading cause of accidental death in the U.S., surpassing gunshot wounds and automobile accidents.
The economic cost is estimated to be at least $50 billion annually, owing to expenses incurred by health care providers, employers and taxpayers.
-Noel Brinkerhoff, David Wallechinsky
To Learn More:
Prescription Drugs Cause More Deaths than Illegal Drugs (by Noel Brinkerhoff, AllGov)