Military Weapons Given to Police have Gone Missing
Monday, September 01, 2014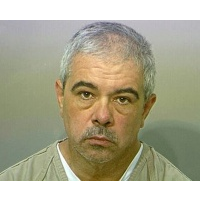 Steven E. Dean
The Pentagon's 1033 program, under which surplus equipment is given to police agencies, has come under fire for the overwhelming images of military hardware being brought to bear against protesters in Ferguson, Missouri. Now it's the equipment that no one can see that's causing additional problems for the program.
An investigation by Fusion shows that 184 law enforcement agencies have been suspended by the program for losing the equipment and other violations of program guidelines. In some cases, the equipment's not merely missing, but has been sold by department personnel. Most of the missing items are weaponry, such as M14 and M16 rifles, but some Humvees are also unaccounted for.
William Jason Kelcy, who was chief of the Rising Star (Texas) police department, was accused of selling or otherwise disposing of thousands of dollars' worth of equipment obtained through the 1033 program, including M14 machine guns. The case was dropped after Kelcy died of melanoma. Columbus, Ohio, police officer Steven E. Dean was sentenced to 2½ years in jail for selling about $250,000 worth of surplus items, including heavy equipment and vehicles and restaurant equipment.
The Maricopa County Sheriff's Department in Arizona, run by immigration opponent and self-styled "toughest sheriff" Joe Arpaio, doesn't even know how many weapons it's missing—the number is "11 or 12," mostly .45 caliber pistols and one rifle.
Other departments have been forced by the Pentagon to retrieve equipment such as vehicles they've sold to individuals and other departments.
"The case for giving military weaponry to these small police departments was already thin in the beginning," Tim Lynch, director of the CATO Institute's project on criminal justice, told Fusion. "Now that we're finding that there is insufficient accountability for tracking this equipment, then the case is beginning to fall apart."
-Steve Straehley
To Learn More:
How Did America's Police Departments Lose Loads Of Military-Issued Weapons? (by Daniel Rivero and Jorge Rivas, Fusion)
Are Police Profiting From 'Missing' Military Equipment? (by Daniel Rivero, Fusion)
Which Companies Profit from the Use of Military Equipment by Police? (by Noel Brinkerhoff and Steve Straehley, AllGov)
Thousands of U.S. Weapons Provided to Afghan Forces Are Unaccounted For (by Noel Brinkerhoff, AllGov)