Michigan Welcomes Radioactive Fracking Waste Rejected by other States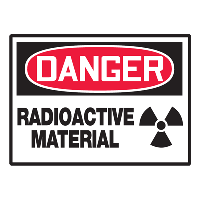 The Great Lake State might soon need a new nickname now that Michigan has become a dumping ground for radioactive fracking waste produced in other states.
Michigan is now getting waste from drillers in the Marcellus Shale deposits in western Pennsylvania because the waste from their fracking operations can't be disposed of there. The shipment consists of fluids and sludge that had built up in a storage container. The Pennsylvania Department of Environmental Protection received one complaint from a nearby resident about a strong odor emanating from the waste.
A landfill in Wayne County, near Detroit, is one of the few places in the eastern United States with a license to take such waste. As such, drillers and other producers of radioactive materials from nearby states with tougher environmental laws send their waste there.
Anne Woiwode, Michigan director of the Sierra Club, is concerned the waste might seep into the Great Lakes or other waterways. "We've got other states deciding they don't want it, which is why it's coming here," she told the Detroit Free Press. "The question isn't just what kind of waste is coming, but why is waste coming here at all?"
Matt Pitzarella, a spokesman for Range Resources, which produced the waste, told the paper the radioactivity levels in the sludge were "between 40 and 260 microrems per hour" and were not detectable a few feet away. But according to the Environmental Protection Agency, exposure to 100 microrems over the period of months can cause "changes in blood chemistry, nausea, fatigue, vomiting, hair loss, diarrhea and bleeding."
Kristen Yoder, who lives less than a mile from the landfill, had one question about the waste. "Why can't they dump it in their own states?" she said, according to the Free Press. "Why here?"
-Steve Straehley
To Learn More:
Drilling Sludge To Be Shipped To Michigan (by Emily Petsko, Washington (Pa.) Observer-Reporter)
Michigan Landfill Taking Other States' Radioactive Fracking Waste (by Keith Matheny, Detroit Free Press)
Fracking Truck Sets Off Radiation Alarm at Pennsylvania Landfill (by Aaron Wallechinsky and Noel Brinkerhoff, AllGov)