Largest Debt Collector Gets away with Minor Fine for Harassing Citizens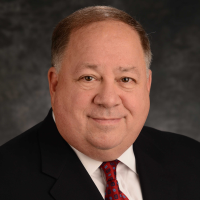 Ronald Rittenmeyer, CEO of Expert Global Solutions
Accused of numerous violations, the world's largest debt collector, Expert Global Solutions (EGS), has agreed to a slap on the wrist administered by the Federal Trade Commission (FTC), including a $3.2 million civil penalty–the largest ever obtained by the FTC against a third-party debt collector, but a drop in the bucket to a company with estimated 2011 revenues of at least $1.2 billion.
In its complaint, the FTC charged that the companies violated the Fair Debt Collection Practices Act and the FTC Act by using various tactics prohibited by the Act, such as calling debtors multiple times per day, calling after being asked to stop, calling at early and late hours, calling workplaces despite knowing that the employers prohibited such calls, disclosing a debtor's name and the existence of the debt to third parties, and failing to cease collection efforts without verifying the debt after consumers challenged it.
Under the proposed order, all those tactics—which were illegal in the first place—must cease and EGS also agrees not to violate any other provisions of the Fair Debt Collection Practices Act. Aside from the civil penalty, the only thing EGS has agreed to do that it is not already required to do by the law is to record at least 75% of its debt collection calls starting one year after the date of the order and retain the recordings for 90 days.
Expert Global Solutions was not required to admit any wrongdoing. Since 2010, the FTC has pursued about 15 debt-collection cases, collecting $52.5 million in judgments, according to Christopher Koegel of the FTC's Bureau of Consumer Protection, who also said that "the whole industry should sit up and take notice that the FTC is taking this very seriously."
-Matt Bewig
To Learn More:
World's Largest Debt Collection Operation Settles FTC Charges, Will Pay $3.2 Million Penalty (FTC)
United States v. Expert Global Solutions (Stipulated Order) (pdf)
Plano Debt Collector — World's Largest — Agrees to Record Fine for Abuses (Dallas Morning News)
Court Tells Cellphone Auto-Dialing Debt Collector to Hang it Up (by Ken Broder, AllGov California)
Debt Collection Agencies to come under Federal Supervision for First Time (by David Wallechinsky and Noel Brinkerhoff, AllGov)