Lack of Federal Policy for Paid Maternity Leave May Contribute to Decline of Women in U.S. Workforce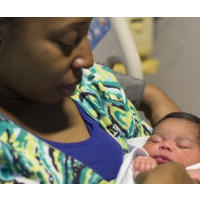 (AP photo)
There has been a decline in the number of women in the U.S. workforce, and a new study suggests it might be a result of this country's backward maternity leave policies.
The White House Council of Economic Advisers recently reported (pdf) a small reduction in women who are working or who want to work, while pointing out that the U.S. is the only developed nation not to adopt laws such as paid family leave and subsidized child care.
Betsey Stevenson, an economic adviser to President Barack Obama and economics and public policy professor at the University of Michigan, told The New York Times: "It's sort of a no-brainer to think about it: If you don't have child care, you're going to have fewer women in the labor force."
Another study, produced by professors at Columbia University and the University of Virginia, addressed California's decision to become the first state to offer paid parental leave. It found new mothers went back to work in larger numbers as a result of the policy change.
"When people have paid leave, it just gives them a path back to work, whereas when they drop out of the labor force and stop working in order to take a leave with a young child, they come back slower," Stevenson said.
Claire Cain Miller at the Times cited Google as an important example of embracing paid maternity leave. The Internet giant was hemorrhaging female workers faster than its competitors, so it increased its maternity leave from three months (and only partly paid) to five months with full pay. The move cut the attrition in half, Miller reported.
-Noel Brinkerhoff
To Learn More:
Paid Leave Encourages Female Employees to Stay (by Claire Cain Miller, New York Times)
The Effects of California's Paid Family Leave Program on Mothers' Leave-Taking and Subsequent Labor Market Outcomes (by Maya Rossin-Slater, Christopher J. Ruhm and Jane Waldfogel, National Bureau of Economic Research) (pdf)
185 Countries Guarantee Paid Family Leave; The 3 that don't: Papua New Guinea, Oman and U.S. (by Noel Brinkerhoff, AllGov)
White Women and Latinos Underrepresented in Federal Workforce (by David Wallechinsky and Noel Brinkerhoff, AllGov)
Is a Female Workforce Majority on the Horizon? (by Jessica Giffin, AllGov)