Labor Department Investigating Wells Fargo Worker Abuse
Wednesday, September 28, 2016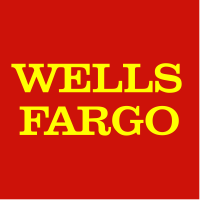 By Marcy Gordon, Associated Press
WASHINGTON — The U.S. Labor Department is investigating possible abuses of employees by Wells Fargo in connection with the bank's alleged efforts to open millions of unauthorized accounts to meet sales goals.
A group of Democratic senators last week asked the department to investigate whether Wells Fargo tellers, branch managers and customer service reps were harassed and threatened with termination in the aggressive sales push. A complete review of cases and complaints is needed to determine if the second-largest U.S. bank violated the Fair Labor Standards Act, the senators said. About 5,300 employees have been fired since 2011.
In a letter Monday, Labor Secretary Tom Perez said the department takes the senators' concerns seriously and has started a "top-to-bottom" review of labor practices at San Francisco-based Wells Fargo.
"We take the concerns raised in your letter very seriously," Perez told the senators, led by Elizabeth Warren of Massachusetts. "Given the serious nature of the allegations ... and recent media reports, I have directed enforcement agencies within the department to conduct a top-to-bottom review of cases, complaints or violations concerning Wells Fargo over the last several years."
Bank spokeswoman Jennifer Dunn declined to comment on the Labor Department action.
The scandal over millions of deposit and credit card accounts allegedly opened without customers' permission has widened. The Labor Department review comes atop investigations by congressional committees and federal prosecutors.
U.S. and California regulators fined Wells Fargo $185 million earlier this month. In a feverish drive to meet sales targets, bank employees opened the unauthorized accounts, transferred customers' money into them and signed people up for online banking, according to the regulators. Debit cards were issued and activated, as well as PINs created, without customers' knowledge.
Senators of both parties heaped criticism on Wells Fargo CEO John Stumpf last week as he testified at a hearing by the Senate Banking Committee, accusing the bank of fraud. He apologized for the misconduct and promised to assist affected customers. Senators told Stumpf he was scapegoating legions of lower-level employees while senior executives kept their jobs and received hefty pay packages.
In their request to the Labor Department, the Democratic senators noted the U.S. Consumer Financial Protection Bureau had found at Wells Fargo "a workplace characterized by stringent sales quotas and aggressive incentives imposed on its employees." In the drive to meet sales quotas, employees were faced with "threats of termination, mandated hours of unpaid overtime, harassment and other forms of retaliation," the senators wrote.
On Friday, the Federal Reserve Bank of San Francisco said Stumpf was resigning his position on the advisory council to the Fed board in Washington. Stumpf made a "personal decision" to give up his position as representative from the Fed's San Francisco region to focus on his top priority of leading Wells Fargo, the company said.
Stumpf is returning to Congress to testify Thursday before the House Financial Services Committee.
To Learn More:
Wells Fargo Employees Sue Bank for Being Pressured to Open Unneeded Accounts (by Matt Reynolds, Courthouse News Service)
Los Angeles Sues Wells Fargo over "Pernicious and Often Illegal Sales Tactics" (by Ken Broder, AllGov California)
Wachovia/Wells Fargo Pays $160 Million to Halt Drug Money Laundering Probe (by Noel Brinkerhoff and David Wallechinsky, AllGov)