Justice Dept. Sues South Dakota Social Services Dept. for Hiring Discrimination against Native Americans
Saturday, November 14, 2015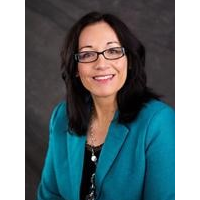 South Dakota Department of Social Services Secretary Lynne A. Valenti
The Obama administration has filed a lawsuit against South Dakota's Department of Social Services (DSS) alleging discriminatory hiring practices toward Native Americans.
The Department of Justice charges DSS has rejected Native Americans for jobs for which they were qualified and instead hired less-qualified whites. DSS from 2010 to 2012 posted openings for 18 specialist positions, but hired only one Native American.
"Although approximately 40 percent of the applications it [DSS] received were from Native Americans, DSS ultimately hired 11 (92%) white candidates and one (8%) Native American candidate," the complaint states. "DSS closed the other six vacancies without making a selection. In some cases, DSS passed over a well-qualified Native American candidate in favor of a white applicant with lesser qualifications. In others, DSS closed vacancy announcements rather than select a well-qualified Native American candidate."
One example cited was Cedric Goodman, a Native American who applied for an employment specialist position on the Pine Ridge Reservation. He told the Equal Employment Opportunity Commission that DSS had "a policy of hiring white applicants for the higher-paying specialist positions ... while only hiring Native American applicants for lower-paying positions."
Goodman's background included a bachelor's degree in human services and business administration plus five years of experience as a social worker, 3½ years as a supervisor with the Bureau of Indian Affairs, and four years of experience as an employment specialist with South Dakota Job Seekers Services.
"He met all the objective criteria for the job, including knowledge of Native American culture and work experience in a similar position, but the DSS rejected him," Courthouse News Service reported.
DSS rejected four other Native American candidates and one white applicant before closing the position. Then, the next day, it reopened the position and eventually hired a white recent college graduate whose work experience was primarily in retail and office environments, according to the Justice Department.
The Justice Department is asking the U.S. District Court in South Dakota that Goodman be hired for the next open position and given back pay.
-Noel Brinkerhoff, Steve Straehley
To Learn More:
USA Accuses South Dakota of Racist Hiring (by Lacey Louwagie, Courthouse News Service)
DOJ Sues South Dakota for Discriminating Against Applicants (by Brandon Ecoffey, Lakota Country)
Justice Department Sues South Dakota State Agency for Discrimination against Native American Job Applicants at Pine Ridge Reservation (U.S. Department of Justice)
Racial Group most likely to be Killed by Police? Native Americans (by Steve Straehley, AllGov)
Pine Ridge Sioux Must Travel 27 Miles from Reservation to Vote (by Noel Brinkerhoff and Danny Biederman, AllGov)